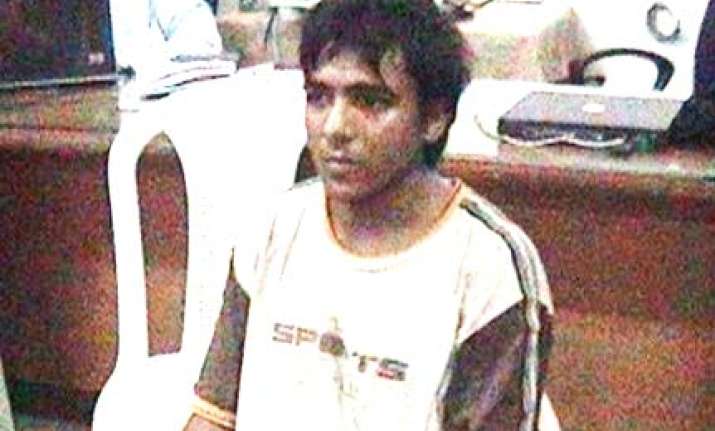 The trial of Ajmal Amir Kasab, the lone surviving gunman of the 26/11 Mumbai terror attacks, has come to an end in the special court on Wednesday.
Judge M L Tahaliyani has announced May 3 as the date for the verdict after hearing the arguments by both prosecution and the defence.
Nikam had on March 9, in his arguments in the high-security court at the Central Prison in Mumbai said: "By firing at people indiscriminately in Mumbai, Kasab and other conspirators wanted to destabilise the government and break the political and economic order of the country."
Kasab's conviction has been sought on various charges under the Indian Penal Code, like the Foreigners Act, Unlawful Activities (Prevention) Act, Customs Act, Passport Act, Arms Act, Explosives Act, Bombay Police Act and the Prevention of Damage to Public Properties Act,
Talking to media persons, Special Public Prosecutor Ujjwal Nikam said Kasab has been following the 'Al Qaeda manual' by changing his stand quite often but it would not affect the Mumbai attack case.
The "Al Qaeda manual" says that a person trained in terror activities should attempt to derail investigation and court proceedings by changing his stand frequently, Nikam said.
Earlier, Kasab had confessed before a magistrate, saying that Lashkar-e-Tayiba had carried out the Mumbai terror attack and he and nine others had come from Pakistan to commit the dastardly strikes.Four months later he retracted his confession in the trial court.
Again, during the trial, Kasab had said that he wanted to make a guilty plea. In this statement, he partly accepted guilt and partly denied his involvement, saying he had not fired at people but was only following his leader Abu Ismail, who was shot dead by police.
The acts of Ajmal Kasab and other accused in the 26/11 terror siege amounted to "waging war against India", which is punishable by death penalty or life imprisonment, the prosecution argued in a trial court on March 10.
Earlier on January 12, Kasab refused to accept his role in the attacks and said in the court that he was not in the picture that was captured by the CCTV cameras, and that he was not carrying any weapon.
The court questioned Kasab on the basis of DNA reports given by experts, which hold him responsible for the 26/11 attacks.
The ballistic experts have confirmed that the bullets fired from Kasab's AK-47 rifle had caused fatal injuries on the bodies of the victim.
The DNA reports confirm that the samples found from Kuber fishing trawler (on which Kasab and the other nine terrorists had arrived from Pakistan) matches with Kasab's DNA.
The prosecution had closed the case on December 16, after hearing around six hundred witnesses for a period of over seven months. The Mumbai terror attacks took place on November 26, 2008, resulting in death of 174 people.