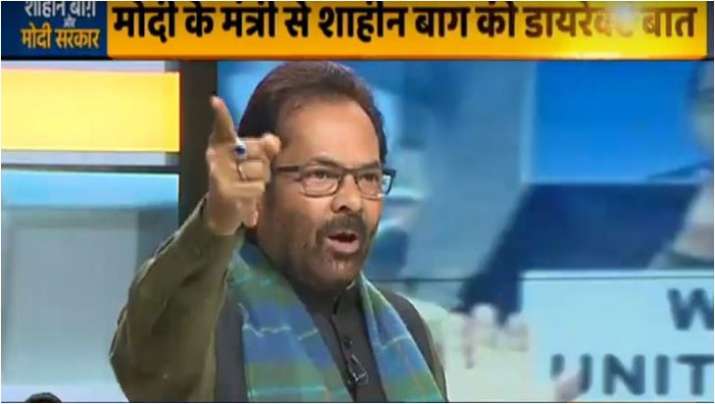 Union Minister of Minority Affairs Mukhtar Abbad Naqvi spoke with members of Muslim community in India TV studio. He interacted with the audience who asked him questions on anti-CAA protest at Shaheen Bagh in New Delhi. 
Main concern of the people was that no representative of the government was willing to speak with Shaheen Bagh protesters. Mukhtar Abbas Naqvi sought to clear air on Citizenship (Amendment) Act (CAA) and said that the act has not been made to take away anyone's citizenship. Naqvi said no Indian citizen will be stripped of his/her citizenship.
Suggesting that he will be the first to oppose the government if it tries to oust Muslims from the country, he said such act will be carried out "over my dead body".
Naqvi said that many attempts are being made to spread rumours about CAA. He said that 10 crore Muslims in India are being misled and provoked.
"Even 'Khuda' wont forgive such people. They are dishonest," he said.
He mentioned various government schemes that have made life easier for Indians. He mentioned that PM Narendra Modi-led government has provided scholarships worth more than Rs 3.5 crore.