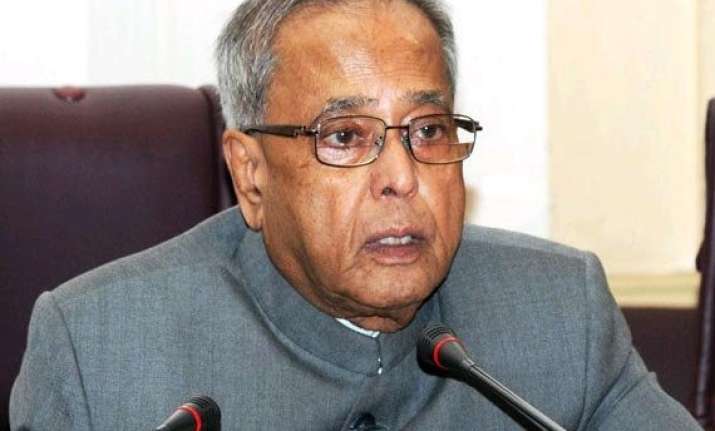 New Delhi: President Pranab Mukherjee will embark on a two-nation visit to Norway and Finland from October 12 during which he will meet Heads of the States and important functionaries.
The first Indian President to visit Norway, Mukherjee will leave for Oslo on Sunday, official sources said.  After meeting senior officials and members of Norwegian business community, he will arrive in Finland on October 14.  During the visit, Mukherjee will meet his Finnish counterpart Sauli Niinisto, Prime Minister Alexander Stubb and other leaders, an External Affairs Ministry statement said.
After 26 years, an Indian President will be visiting Finland. R Venkataraman had visited the country in 1988.  Mukherjee had travelled to Finland as Commerce Minister in 1993.
In Helsinki, the President will be addressing a business seminar.
Later he will also visit Rovaniemi and cross the Arctic Circle, besides visiting the 'Arktikum' museum and Arctic Science Centre.
Mukherjee will be accompanied by a high-level delegation including a minister, Members of Parliament, senior officials, senior representatives of educational and academic institutions and businessmen.
He will return home on October 17.