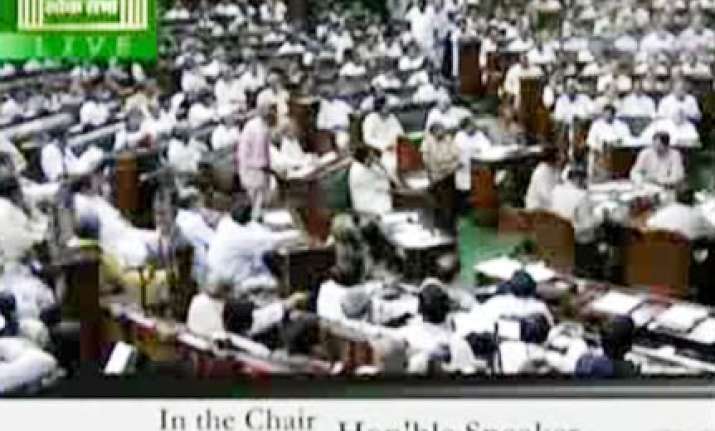 New Delhi: Government could agree to further hike both salary and allowance of MPs between Rs 20,000 to Rs 30,000 to placate a section of lawmakers unhappy with the increase proposed by the Cabinet.  
This is being talked about in opposition circles after BJP, RJD, SP and JD-U leaders had a meeting with Finance Minister Pranab Mukherjee yesterday over the issue.  
Opposition sources said government has indicated it would bridge the Rs 30,000 gap between the proposed hike and the demand of RJD, SP, Shiv Sena and Akali Dal to increase it to Rs 80,001, as suggested by a Joint Parliamentary Committee.  
"This would be done by further increasing the proposed salary from Rs 50,000 and the rest would be adjusted in allowances given to MPs," an opposition leader claimed.  
Meanwhile, government sources said a further increase of Rs 5,000 each in office and constituency allowance has been agreed to by both the treasury and opposition benches. Both the allowances were doubled by the Cabinet from Rs 20,000 to Rs 40,000.  
The Cabinet had given its nod to increase basic salaries of lawmakers from Rs 16,000 to Rs 50,000 per month and hike certain allowances including raising the constituency allowance and office expenses from Rs 20,000 to Rs 40,000.  
NDA Convenor and JD(U) chief Sharad Yadav said government should constitute an independent mechanism on the lines of the Pay Commission for government servants to periodically review the salary of MPs and recommend hikes. Yadav also made this demand in the meeting with Mukherjee yesterday. PTI