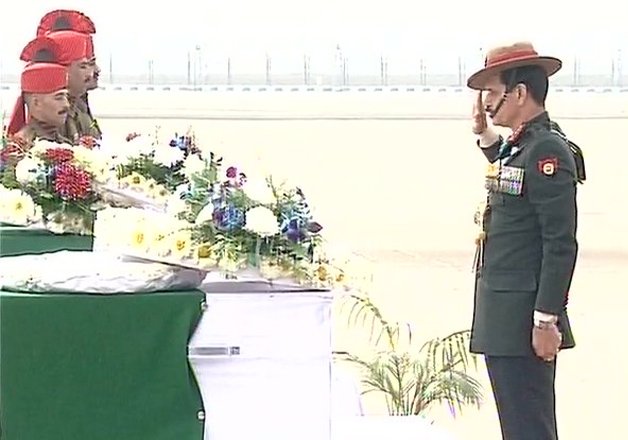 New Delhi: The mortal remains of nine Siachen martyrs, who were buried alive in an avalanche, were brought to the national capital from the frontier Ladakh region today.
Wreaths were laid at the Palam airport in Delhi at a solemn ceremony led by Indian Army chief General Dalbir Singh.
Indian Air Force planes were expected to fly the bodies to be handed over to their families in Pune, Bangalore, Hyderabad, Madurai, Chennai and Thiruvananthapuram.
"After wreath laying in New Delhi, IAF aircrafts will fly our martyrs to Pune, Bangalore, Hyderabad, Madurai, Chennai and Trivandrum," an army official said.
The soldiers were killed on February 3 when an avalanche had struck their post, burying ten soldiers under 25 feet of snow.
While a soldier Naik Hanamanthapa was found alive after remaining under snow for six days, bodies of the nine other soldiers were retrieved a week after the incident.
The mortal remains of the soldiers, however, could not be transferred to their native places as bad weather had made flying out of Siachen area impossible.