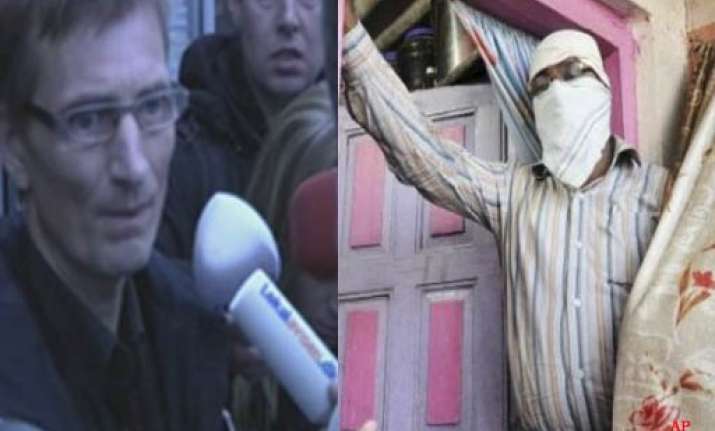 Mumbai/Hyderabad, May 20: The Times of India on Friday revealed two more goof-ups in India's list of 50 submitted to Pakistan . The report said, one of them is dead and the other is lodged in Hyderabad's Cherlapalli jail.

The CBI's larger list of the country's most wanted, the report says, has glaring errors.The Star 50 was culled from this master roll,new names added from NIA and Mumbai Police and handed over to Pakistan recently.From Hyderabad came the story of two dreaded terrorists,who the list claimed were hiding in Pakistan.

One of them,TOI investigations revealed,is dead and the other lodged in the citys Cherlapalli jail.

TOI investigations in Hyderabad showed Mohammed Abdul Shahed, aka Shahed Bilal, alleged commander of the Bangladesh-based HuJI in south India is dead.Shaikh Abdul Khaja alias Mohammed Amjad,the organizations second in command in the region,has been cooling his heels in a Hyderabad prison.Both of them figure on the list.

More howlers were reported from Mumbai.Dawood Ibrahims elder brother,Noora,who died of kidney failure in Karachi last year,continued to show up as a wanted accused in the red-corner notice against his name.Chhota Rajan aide Ejaz Pathan,involved in the 1993 serial blasts,died in 2008 at Arthur Road jail after a heart attack.

The red-corner notice against him showed him as wanted.

A senior CBI official admitted that the agency had messed up in the Pathan case but refused to accept blame for the Noora problem. "We are yet to get official confirmation on Nooras death in Pakistan last year.So,how can we say he his dead", he asked,though other agencies maintained that the intelligence bureau had sent a confidential report to the Union home ministry intimating it of Noora's death.

It was common knowledge in Mumbai Police circles that then crime branch chief Rakesh Maria who arrested Khan was irked after CBI abruptly took his custody.Officials said the crime branch wanted to question Khan as he had been a member of the Dawood gang.