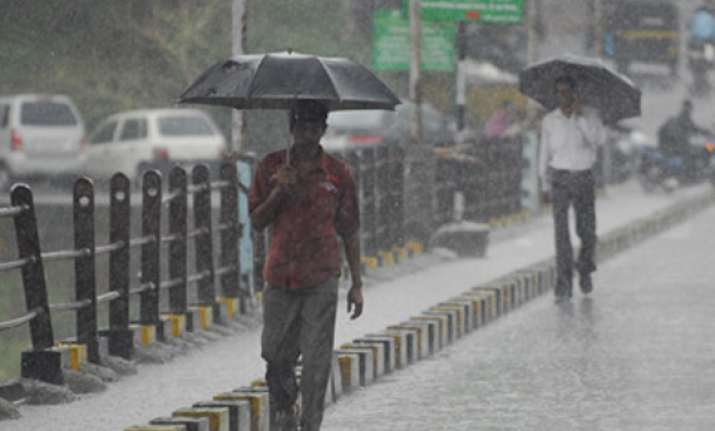 Patna, Jun 28: The monsoon may again be active in Bihar over the next three-four days, a senior Met official said today.
The monsoon got weaker in past one week due to strong flow of Westerly wind and it was expected that the Easterly wind coming from Bay of Bengal will gather strength in next couple days and bring rainfall, Patna MET Director D.C. Gupta said.
The South-Westerly monsoon caused heavy rains in the Himalayan region like Nepal, Bhutan and North-Eastern states, he said.
Bihar has remained monsoon deficient in June this year as it has received an average 86.7
mm rainfaill as against the expected rainfall at 141.6 mm, Gupta said.  The farmers remained the worst-hit due to inadequate rainfall. The government was fully ready to deal with any drought-like situation, Agriculture Minister Narendra Singh said.
It has been decided to provide diesel subsidy to the farmers to irrigate their farmland thrice during Kharif season keeping in view of less than adequate monsoon rains, he said.  
The diesel subsidy will be provided to the farmers to twice irrigate land sown with paddy seeds and thrice for irrigation of maize and paddy cultivation, Singh said at a function where he inaugurated an agriculture fair to promote farm mechanization.
The proposed diesel subsidy will be given to the farmers at the rate of Rs. 600 crore per acre, the agriculture minister said, adding that adequate fertilizer, including vermi compost will be made available to the farmers to cultivate expected farm output this year too.