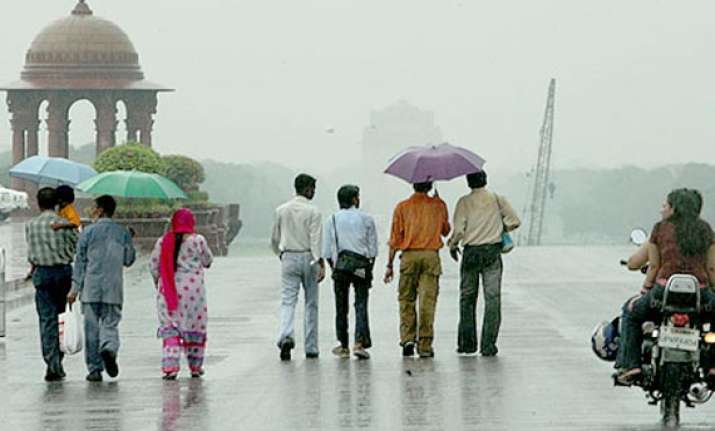 New Delhi, Jun 14: Making rapid progress, Monsoon is a week ahead of its schedule and will cover the entire country before the slated date of July 15, a news that should bring cheers to all, particularly the farmers.
According to the India Meteorological Department (IMD), the country will receive 101 per cent of the long-term average rainfall in July and 96 per cent in August.
For the country as a whole, Monsoon has been 28 per cent excess since its onset over Kerala on June 1.
"Monsoon has been very good so far having covered two-thirds of the country's land-mass," IMD Director General Laxman Singh Rathore told reporters here.
Rathore, who has vast experience in agro-meteorology, said early onset of Monsoon has led to early sowing, particularly of coarse cereals in last year's drought-hit regions.
"Whenever there is timely sowing, we have seen that the production is good. Particularly with respect to drought-hit regions of 2012-- the semi-arid corridor which produces coarse cereals there has been early sowing," he said.
Also, the bright side for paddy crop is that with timely onset of monsoon nursery raising is in place. "This would facilitate early or timely cross planting," he said.
Rathore said for long-term crops like cotton, sugarcane and plantation crops the irrigation requirement has vanished due to good rains, which would lead to lower cultivation costs and healthy crop.
The weatherman said rainfall has been good in drought-hit with Marathwada getting 32 per cent excess rains, Vidarbha (96), Madhya Maharashtra (82), North Interior Karnataka (53), South Interior Karnataka (41) and Saurashtra & Kutch 300 per cent excess rains.