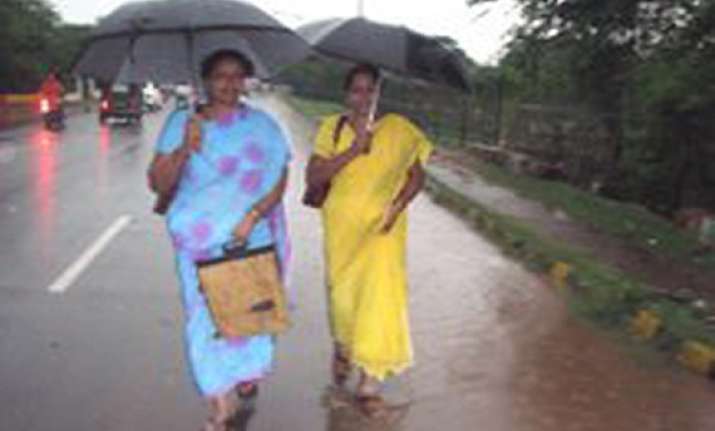 Bhubaneswar, Jun 17:
Giving much needed respite to people from the long spell of sweltering heat, the south west monsoon finally hit Odisha today.
The monsoon rains lashed almost every part of the state except districts like Sundergarh and Jharsuguda which are yet to receive the first rainfall of the season, the met office here said.
Some portions of districts like Bargarh, Sambalpur, Deogarh, Keonjhar and Mayurbhanj are also yet to come under the south west monsoon, it said.
"Conditions are favourable for further advance of the monsoon into remaining parts of the state during next three days," Met office director S C Sahu said.
With the onset of monsoon, people in the state which had been reeling under gruelling heat conditions for about a month have heaved a sigh of relief.
Monsoon rains have brought smile on the face of farmers as Odisha's economy primarily remains agrarian.