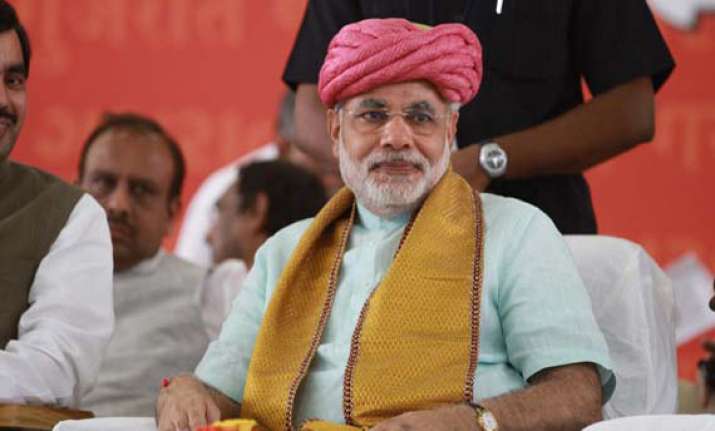 Ahmedabad, Feb 16 : Chief Minister Narendra Modi on Wednesday  thanked the people of Gujarat for their support to his Sadbhavna Mission.

In an official statement, Modi said that the mission had became instrumental 'in creating a new peaceful world'.

Modi had begun the mission with three-day fast in Ahmedabad on September 17, 2011, which purportedly aimed to strengthen the atmosphere of peace, unity and harmony in the state.

This was followed with 36 one-day fasts across the state.According to the government release, around 4.5 lakh people including 1.5 lakh women observed fast alongwith the Chief Minister, while over 50 lakh people participated in programmes at various places.

As many as 15 lakh people met the Chief Minister in person during the programme, it said, claiming that at least one member from 75 per cent of the families in the state attended Sadbhavna Mission programmes.

Under the mission, 6 lakh kg of food grains were collected, to be distributed to the poor. Also, donations of over Rs 4 crore were received for Kanya Kelavani fund (Girl Education Fund).