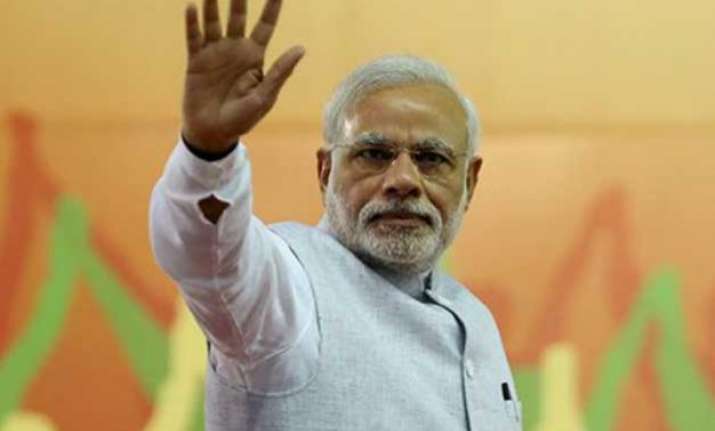 New Delhi: Putting at rest all controversies over size of pictorial warnings on tobacco products, Prime Minister Narendra Modi today asked Health Ministry to go ahead with enforcing larger pictorial warnings on cigarette packets.
Earlier, the parliamentary committee had advised  to  delayed the move saying there is no local evidence to suggest that smoking causes cancer.
According to sources, PM has Taken a tough line on some of the remarks made by BJP MPs who are also part of the parliamentary panel and has asked them to come out of the panel in case there is a conflict of interest.
The government is now likely to ask for pictorial warnings to cover 60-65 percent of a cigarette packet. Last year, the Health Minister had said starting April 1, 85 percent of packaging would carry a depiction of the damage done by smoking. But now seems that government will go by 60-65 percent.
READ MORE: 'No link between tobacco and cancer,' says BJP MP & 'beedi' baron Shyam Charan Gupta
A huge controversy had broken out after BJP MP Dilip Gandhi, who heads a parliamentary panel on subordinate legislation, sparked a huge row by saying that there was no Indian study to confirm that use of tobacco leads to cancer.
Another BJP MP Shyama Charan Gupta had supported Gandhi's statement, claiming that there was no evidence to show that tobacco causes cancer. Gupta went on to allege that there was a global conspiracy to kill India's beedi industry.
READ ALSO: AIIMS doctors slam tobacco report of parliamentary panel
Union Health Minister JP Nadda, however, had dissociated the govt from Gupa's  statement.
"We are very clear that the party (BJP) and the Health Ministry do not subscribe to his (Gupta) views. We dissociate with his statement," Nadda had said
Even the doctors of All India Medical Sciences were shocked by the parliamentary report on tobacco.
Up to 900,000 Indians die every year from causes related to tobacco use, the government has said. India will record 1.5 million tobacco-related deaths annually by 2020, according to estimates by the International Tobacco Control Project.