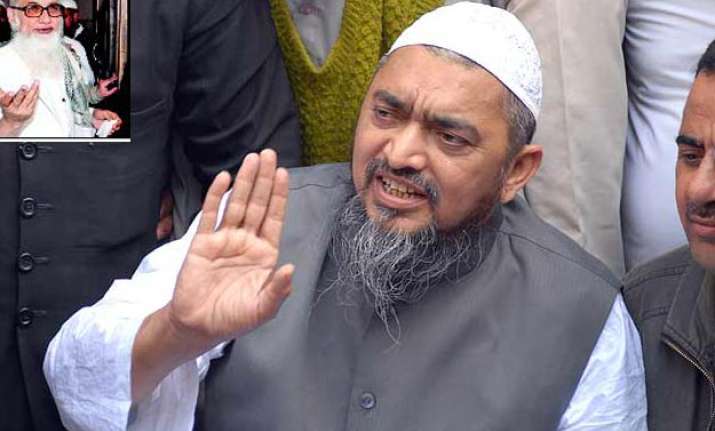 Deoband, July 24: The vice-chancellor of Darul Uloom Maulana Ghulam Mohammed Vastanvi, who had raised the hackles of Islamist conservatives by praising Gujarat chief minister Narendra Modi, was on Sunday removed from his post by a powerful body of the institution called the Majlis-e-Shoora . 

Mufti Abdul Qasim Nomani, who was appointed acting vice chancellor after the controversy broke out in January this year, will be the new head of the institution.

"The vice-chancellor of Darul Uloom Deoband (Vastanvi) has been removed from his post," Nomani, who is in his 60s, said after a meeting of the powerful Majlis-e-Shoora here.

He said while nine members of the committee voted in favour of 60-year-old Vastanvi's removal, four others voted against the move.

The majlis-e-shoora or the governing council of the seminary had met on Saturday and discussed various issues, but the subject of Vastanvi did not come up during the discourse.

The report of the 3-member inquiry committee on Vastanvi, which was constituted in February, was submitted at the meeting of the council after which the voting took place.

Vastanvi, who is also an MBA, was elected vice-chancellor on January 10 following the death of his predecessor Maulana Marghoobur Rahman.

The moderate Maulana, who has a Facebook page in his name, had triggered a controversy soon after his appointment with his remarks praising Gujarat Chief Minister Narendra Modi's rule and his development policy.

He had reportedly said that Muslims should forget the communal riots of 2002 and move on and that the community did not face discrimination in Gujarat.

After the controversy erupted, the council, which held its emergency meeting here on February 23, appointed the committee to look into allegations against Vastanvi and all other issues concerning both inside and outside the seminary.