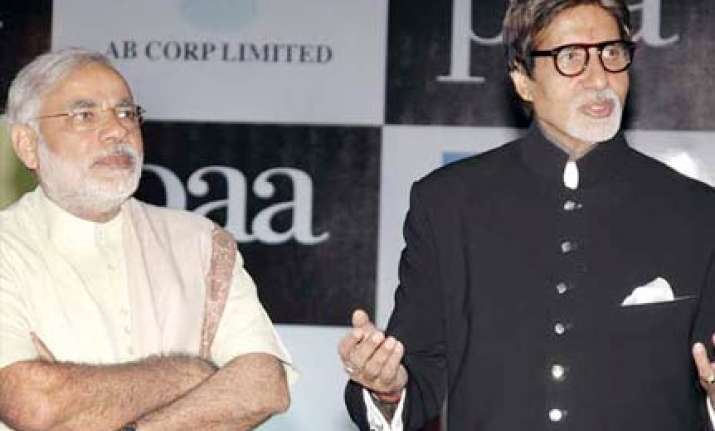 Ahmedabad - Gujarat chief minister Narendra Modi on Sunday came out in support of Bollywood megastar Amitabh Bachchan whose presence at a government function in Mumbai triggered resentment among Congressmen as he was brand ambassador of Gujarat and seen to be close to the Chief Minister.
Writing on his blog, Modi lashed out at those criticising Bachchan for promoting the cause of the state, dubbing them as Talibans.
Modi described Bachchan as a great artist with legendry humility and even taller achievements who has chosen to celebrate the glorious heritage of Gujarat and her  asmita (identity) even while facing a lot of criticism from many quarters. This is inspiring, he said.
He said, the anti-Gujarat game plan behind the opposition and the controversy over Bachchan stood exposed in broad daylight now.
"These  Talibans of Untouchability  have lost all their sensibilities in their pursuit of anti-Gujarat attitudes," he added.
"They may well in future tell us not to eat even salt. They may even ban the eating of Amul butter and milk and order our young people not to wear denim jeans! And guess why? Because Gujarat produces these things," he said.
"Friends, my heart is still unwilling to believe that these Talibans are unaware of the damage they are causing to this nation and to our society," said the CM. PTI