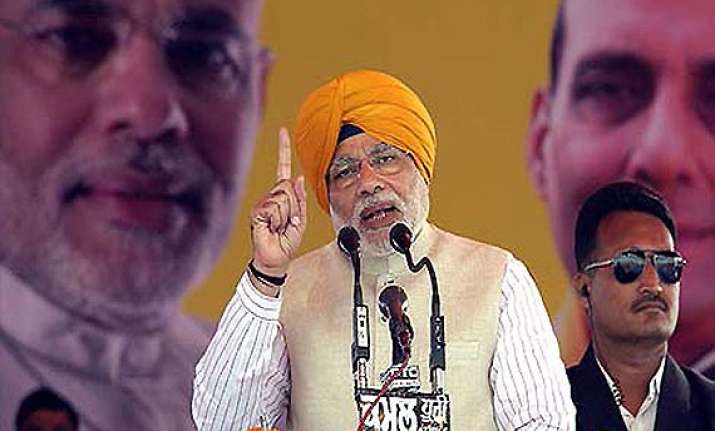 New Delhi: Narendra Modi's popularity on social networking sites has been soaring ever since he was declared BJP's Prime Minister Candidate. He has become the world's becomes second most-popular leader on Facebook and sixth on Twitter.
Modi has the fastest growing Facebook page for any elected official in the world and is only second after US president Barack Obama in terms of fan following of politicians.
Whereas, he is the sixth most followed leader on Twitter globally, according to a survey by Twiplomacy, a study of world leaders on the microblogging site.
Modi's Twitter handle @narendramodi has 4,240,643 followers, with a weekly growth of 6.77 per cent, monthly increase of 12.22 per cent and quarterly growth of 24.26 per cent.
On April 7, the first phase of the Indian general elections, Modi had 12.46 million fans on the Facebook.
Today, when he was appointed by president Pranab Mukherjee as the next prime minister of the country, it had jumped to 15.245 million fans.