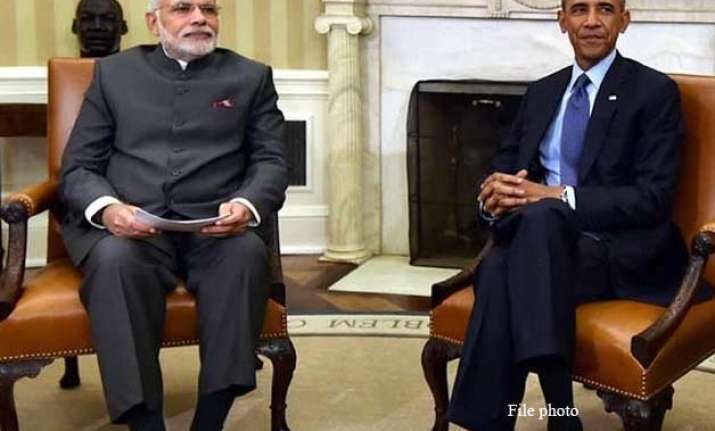 Kolkata: Prime Minister Narendra Modi and American President Barack Obama should focus on a strategic framework to strengthen the bilateral relationship when the two meet during the US leader's visit to the country, former US Ambassador to India Frank Wisner said on Tuesday.
Describing Obama's upcoming second visit to India in four years as one of the most important tour of any US president, Wisner said, "I think it's a historic visit and of enormous importance. It comes on your great day (Republic Day)."
"He (Obama) will have time with Modi and they will have plenty of issues. They need to focus on economic and defence cooperation which go right into the heart of strategy," Wisner said.
The career diplomat was speaking on Indo-US relation on the occasion of Obama's visit organised by the Indian Chamber of Commerce here.
"US-India relation is fated to be of huge strategic significance. Our national interest, our national perspectives differ and managing our differences and doing it in a constructive manner to build on the strategic imperatives is part of the real challenge," Wisner stressed.
"US wants a strong India," Wisner said adding that similarly India too should look at successful, prosperous and strong US as part of its own strategic sense of defence and prosperity.