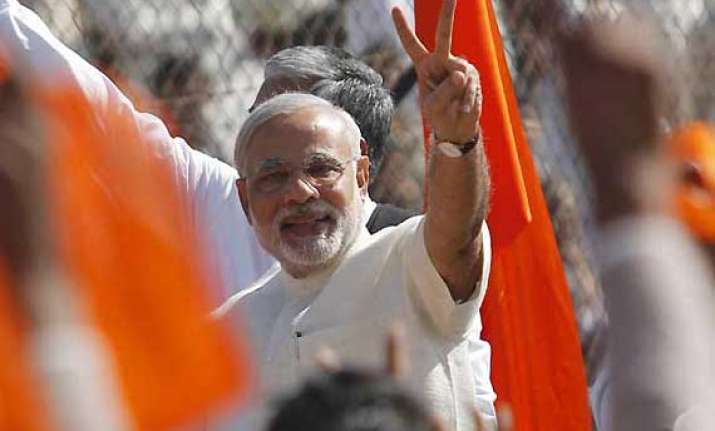 New Delhi: To encourage youths to support Narendra Modi, BJP's youth wing has selected 10,220 "campus ambassadors" who will start 'Modi Cafes' in their respective colleges across the country to seek votes for the BJP's prime ministerial candidate.
Bhartiya Janta Yuva Morcha said it has reached out to private institutions where political activities rarely take place.
"The college ambassadors are drawn from 2,730 academic institutions among 537 districts across the country," it said in a statement.
"These campus ambassadors will start 'Modi Cafe' by February 10 in their own campuses where discussions will be conducted about Modi's agenda and policies," it said.
BJYM President Anurag Thakur said the programme is getting a good response from even those states where BJP is not strong and asserted that the party will see positive results from there as well.
2,130 such ambassadors have been chosen in Uttar Pradesh colleges, followed by 1001 in Gujarat, 976 in Haryana, 766 in Maharashtra, 234 in West Bengal and 350 in Andhra Pradesh, he said.