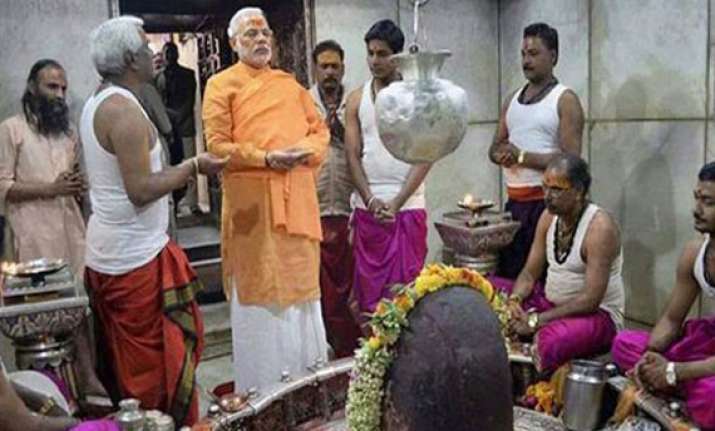 Ambaji (Gujarat): Gujarat Chief Minister Narendra Modi yesterday said the Indian government had ignored development of pilgrimage places in the country as tourism destinations for the sake of "distorted" secularism.
Speaking at a 'Pranpratishthan Mahotsav' at the pilgrimage town of Ambaji in Gujarat's Banaskantha district, he said that the development of religious places could have strengthened the Indian economy, but Indian government has had adopted a callous approach toward them.
"The pilgrimage - yatras - to religious places are very important for 125 crore Indians and thus, developing them as tourist spots could strengthen the Indian economy, but the rulers of this country have distorted the secularism policy of the country and ignored development of the Indian religious places as the tourist spots," Modi said.     
The Chief Minister alleged that ignoring the points of faith of 1.25 billion Indians has turned out to be a lost opportunity for the employment generation through tourism.     
"The development of Mecca and Medina as the religious places has strengthened the economy of that country, but we have ignored the values of our cultural heritages," the BJP's prime ministerial candidate said.