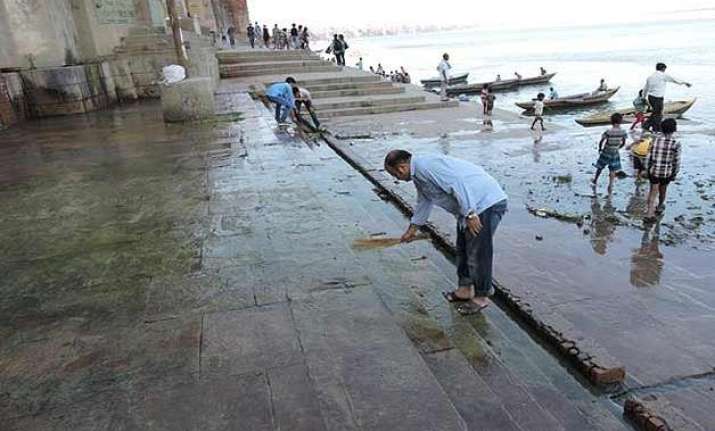 Varanasi:  Temsutula Imsong, who belongs to Nagaland, has embarked on a unique initiative that is gaining momentum with each passing day.
The campaign started  by Temsutula and some of her other  enthusiastic friends  is  known as 'Mission Prabhughat'.
It  has been  started with a mission  to clean the ghats in Varanasi, spread awareness among people about the significance of cleanliness and hygiene, and keep an eye on open defecation on specific ghats in Varanasi.
Temsutula Imsong works with Sakaar, a voluntary social organisation which encourages the development of rural community, expressed her satisfaction for such an overwhelming response to this unique mission and shared her excitement in volunteering for the campaign along with several others including many political leaders, social activists, techies and students.
Temsutula also acknowledged PM Modi's vision that has inspired her along with her friends. "I have no hesitation in acknowledging that Prime Minister Narendra Modi's vision has been a big inspiration.
We would not have been able to garner the kind of support #MissionPrabhughat was getting. Even small children at the ghat were saying: "Swachch Bharat Abhiyaan ke liye aaye hain!" Temsutula said.
In a move to spread awareness, debate sessions are also being held. In this way, new ideas also come up with a good number of people participating in the discussions over the drive and the need to keep the river Ganga and its ghats clean.
The group has shared the WhatsApp number – 08765674329 and the email address – swachhkashi@gmail.com, requesting   everyone to join hands and undertake the cleanliness drive.