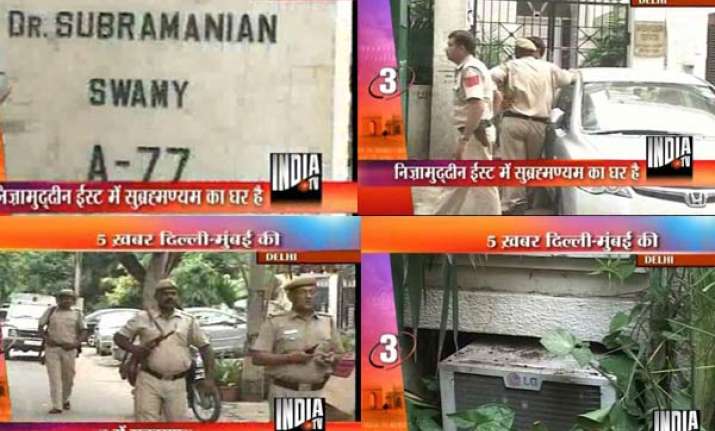 New Delhi, Aug 8 : A group of miscreants attacked the compound of the house of Janata Party leader Subramanian Swamy at Nizamuddin East here on Sunday evening, the police said, adding that no major damage took place. According to police, 10-15 persons gathered outside Swamy's house and five of them barged into the compound.

"The accused damaged a few flowerpots and lanterns in the garden. We are trying to identify them and a case of criminal trespass and creating mischief has been registered under sections 451 and 427/34 of the Indian Penal Code," said Deputy Commissioner of Police (South East), Ajay Chaudhary.

The incident came to light after Swamy's grand daughter informed the police about it. Swamy was reportedly not at home when the incident happened. The police said that he alleged the accused persons were "rowdy Congressmen".

Swamy twitted: "Rowdy Congress persons break open into my Nizamuddin compound (and) destruct my garden. The police have arrived." The police said the unidentified persons raised slogans against Swamy. Some eyewitnesses reportedly told the police that the accused raised pro-Congress slogans.

A plainclothes police officer posted at Swamy's house was witness to the incident and gave evidence for the FIR, the police added.Swamy has kicked off a controversy by writing an anti-Muslim Op-Ed article in the Mumbai newspaper DNA in which he had given a call to disenfranchise Muslims in India. Senior Congress leader Digvijay Singh had threatened to file an FIR under IPC against Swamy for causing communal disharmony.