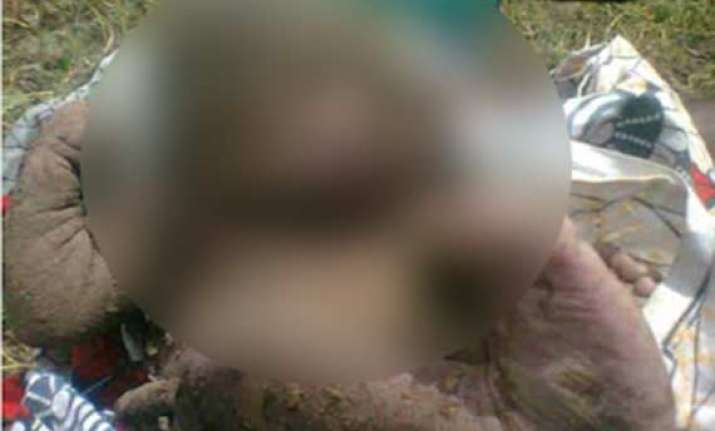 Nashik: There are some stories you hear that just make you sick to the pit of your stomach and at the same time, marvel at the wonders of God's miracles. This story is one of them.
It would be hard, almost impossible, to understand what must have been running through the mind of the person who buried this innocent child or the circumstances that could have led him or her to take such a decision.  
But we are thankful that God preserved the life of this little girl who was left to die and gave her another chance at life.
Two-year-old 'Pari' has not seen the world much but has already experienced quirks of destiny that range from being born with a congenital heart defect and then getting abandoned.
Nearly one-and-half year ago this little girl was buried alive by her parents but her destiny had something else stored for her.
Next day some children playing around the grave heard her crying, informed the villagers who dug her out.
The little angle was handed over to the city-based Aadharashram where she was given the name Pari.
Today an Italian couple have adopted her.
Mario Montalbeno and Paleria Beno have taken under their wings the child who has a hole in her heart and also an undeveloped kidney and they are set to fly across the continent where Pari will now have a new address.
The orphanage chairman Shrikant Purnapatre told reporters that the couple who are in transport business in Italy came to know about Pari through a website on child adoption and also from the Mumbai-based Bal Asha Trust.