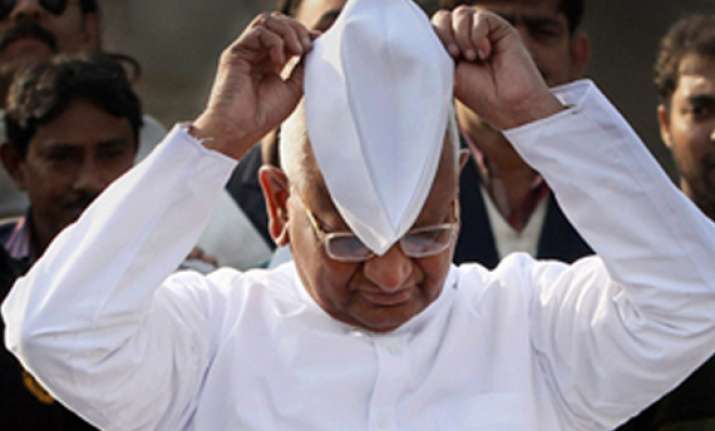 Mumbai, Dec 28: There was minor improvement in Anna Hazare's health today as his fever subsided to 100 degrees from 102 degrees last night even as his close associates continued to press him to end his fast. 

"Doctors examined Hazare this morning and there is a minor improvement in his health," a close aide said. 

His pulse rate is also down to 72 from 98 last night.

 "Medical update for Anna Hazare: fever 100, pulse: 72, Blood pressure: 152/90," his close aide Suresh Pathare tweeted.

Another associate Manish Sisodia said it was very important that he has some food so that he can take medicines.  "We are trying that he ends his fast, so that medicine can be given to him," he said.

Yesterday, doctors attending Hazare had said that his fever has shot up to 102 degrees and his pulse rate too had gone up.

The veteran social activist has been ignoring requests from his close associates to call off his hunger strike, despite concerns about his health.

Maharashtra Chief Minister Prithviraj Chavan had also met the 74-year-old Gandhian last night and appealed to him to end his fast.