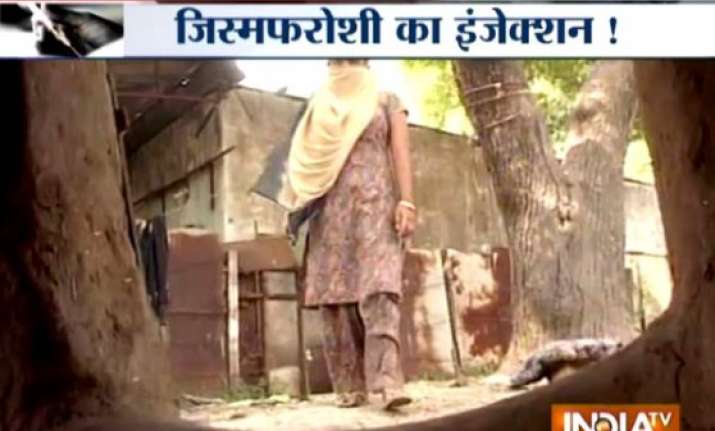 Indore: In a shocking disclosure, a minor victim of flesh trade in Madhya Pradesh has revealed that  gangs involved in such criminal activities use several injections to increase sex hormone levels in the  body of teenage girls.
The 15-year-old victim, who somehow managed to escape from the custody of a gang involved in flesh trade, said that she was given injections on a regular basis for last six years and later on, she was forced into prostitution.
The girl was kidnapped from Shajapur in 2008 when she was just nine-year-old.
"It was very painful. The colour of injection was red. They injected it twice a day. They were violent too. They trashed many times with sticks and rods," the victim said.
"I had once asked them about this injection... they trashed me very badly. I was feeling like my body was swelling," she added.
The victim further said that she was forced to work in a beer bar in Mumbai when she was 12.
"I was also sent to Delhi for five days and Goa for two days for such works," she said.
Police said that, according to victim, women are also involved in the gang and that she was kidnapped by one of them named Sonia.
According to this girl, there are at least 50 minor girls in Sonia's possession at this time.
"Our only target at this moment is to rescue the remaining girls. We are taking effective measures on the basis of inputs provided by the victim and others...we are taking it very seriously and we will act accordingly and rescue all of them," Avinash Sharma, SP, Shajapur, said.