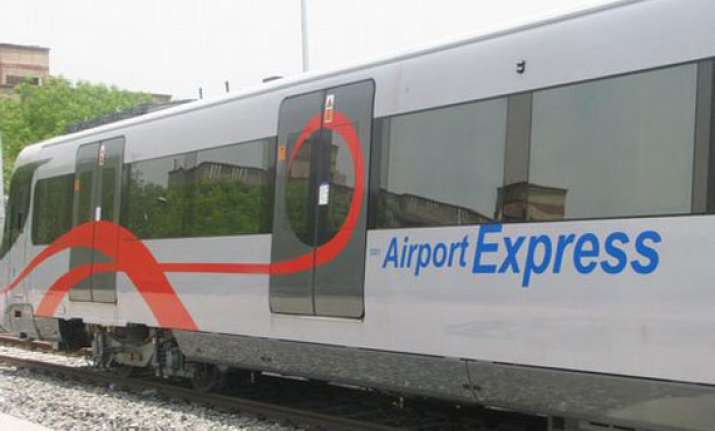 New Delhi, Aug 10 : The Urban Development Ministry wants senior Delhi Metro officials, including its chief, to abstain from DMRC board meeting which will discuss the report of the enquiry committee into closing down of Airport metro line.
Sources said that the ministry wants the DMRC officials to stay away as it felt that the presence of DMRC chief Mangu Singh, who was himself incharge of establishing the Airport line or other officials Delhi Metro, would "create a conflict of interest" situation.
The Airport line enquiry had found various deficiencies in the project and had identified Kumar Keshav, the then Director (projects), DMRC for system failure and five other officers involved in the contract awarded to M/s IJM IJMI JV and recommended appropriate action against them.
The two-member committee comprised D Diptivilasa, Additional Secretary in the UD ministry and then Additional member (works) in the Railway board A K Gupta.
Officials said that Diptivilasa had also submitted a supplementary note for fixing the responsibility of the present DMRC chief Mangu Singh, who was then director (works) and R N Joshi, the then director (finance).
The other member, Gupta, was of the view that there appeared no reason for the top management to interfere in day-to-day working and the responsibility attributed to the top management of the DMRC in this regard is not justified.
The UD ministry had earlier forwarded the enquiry report to CVC for action which had advised the ministry that DMRC board should meet and discuss the report to take suitable action against those responsible.
The Delhi Airport metro line had closed on July 8 2012 after faults were detected in its civil works. The UD ministry had then set up the two-member committee to find facts and fix responsibility.