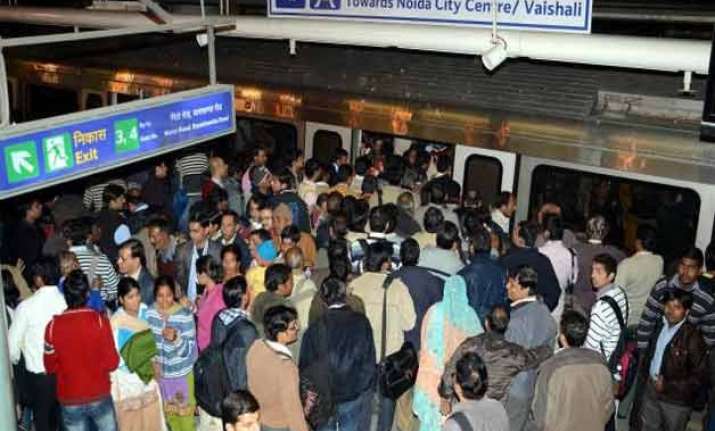 New Delhi:  Commuters travelling by metro on the Blue Line between Dwarka and Noida or Vaishali had to face tough time this evening when the services remained affected for nearly two hours after a streetlight pole from an adjacent flyover fell on the over head electrical wire near Janakpuri in West Delhi after a storm.
Thousands of commuters were stranded on stations during the peak hours between 4:43 PM and 6:45 PM as authorities had to operate both the up and down metro from a single line between Janakpuri East and West stations.
"Services on Line-3 was delayed due to OHE damage between Janakpuri East and West stations caused by falling of a streetlight from flyover adjacent to the viaduct on down line at 4:43 PM.
"Single line operations between Janakpuri West and Subhash Nagar stations was undertaken for immediate repair work.Normal services were restored at 6.45 PM," said a Metro spokesperson.
The streetlight pole had fallen after a strong dust storm hit the national capital around 4:15 PM here today.
An 80-km per hour wind, which started at around 4.15 PM, brought with it a lot of dust leading to drop in visibility to 500 metres.