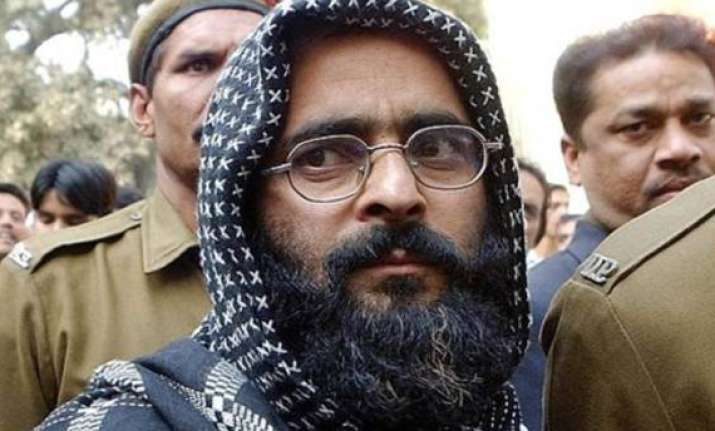 New Delhi, Dec 13: On the occasion of 10th anniversary of Parliament attack, the government today said the mercy petition of Afzal Guru, who was sentenced to death for the terror strike, is with the President and it is the Rashtrapati Bhavan which has to take a call on it.

"The matter is with the President and it is for the President to decide," Union Home Secretary R K Singh told reporters here.

The Home Ministry had submitted the Afzal Guru's case to the President's Secretariat for a decision on July 27, 2011 with the recommendation that the clemency petition should be rejected.

Guru was convicted of conspiracy in the December 2001 Parliament attack and the order to sentence him to death was upheld by the Supreme Court in 2004. The sentence was scheduled to be carried out on October 20, 2006.

However, Guru's execution was stayed following a mercy petition filed by his wife. He remains on death row since then.

Earlier, the Delhi government too in its recommendation to the Home Ministry had favoured execution of Guru, an issue which has been hanging fire for years and has been a subject matter of intense political controversy.

The Constitution does not give any time limit for the President to decide any clemency petition.