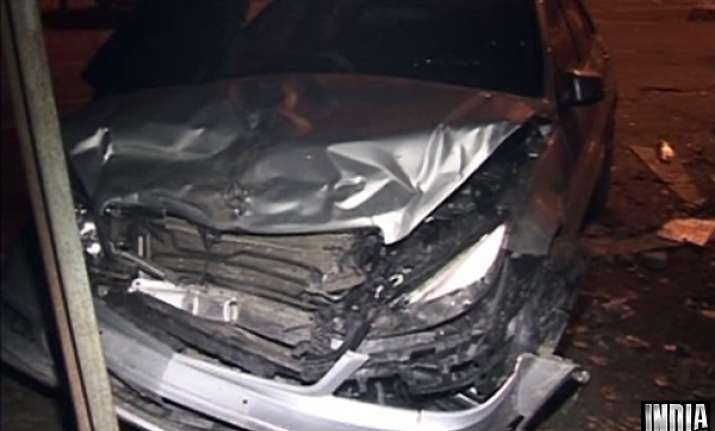 New Delhi, Jan 17: A drunk youth driving a Mercedes Benz on Monday night rammed his car into a stationary Maruti SX4 at a traffic signal in West Delhi's Kehsavpuram area.
 
Nobody was injured, but the impact was so terrible that airbags opened up inside the Mercedes.
 
A Delhi Assembly sticker was stuck on the Mercedes car, and eyewitnesses say, policemen on the spot allowed the driver to abscond after taking bribe. 
 
The driver of SX4 named Harsh could not believe his eyes as his car was smashed up badly.