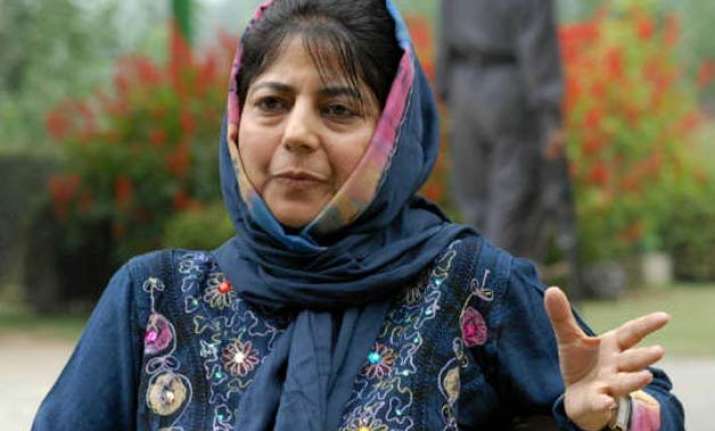 Srinagar: Expressing anguish over the killing of a youth in army operation in Tral area of Pulwama, ruling Peoples Democratic Party (PDP) president Mehbooba Mufti today said it is a highly unfortunate and tragic incident which could have been and should have been avoided.  "It is very unfortunate that another innocent boy got killed leaving another family in trauma. We condemn such acts and express our heartfelt solidarity with the bereaved family," Mehbooba said in a statement.
She said the killing of innocent civilians only fuels alienation and the security forces must exercise restraint and differentiate between a militant and a commoner, including the family members of the militants, while dealing with such situations.
Such tragic incidents not only impede the peace and reconciliation efforts, but fuel alienation and anger, Mehbooba said.
"Unfortunately such incidents only add to the unending tragedies of Kashmiris and bringing miseries to the affected families," she said, adding that time has come to end this "senseless blood-letting" and work for the larger goal of ensuring peace and stability in the state.
Khalid Muzaffar was yesterday killed in an encounter with security forces in forests of Tral area in south Kashmir's Pulwama district, sparking protests by local residents who claimed he was a civilian.