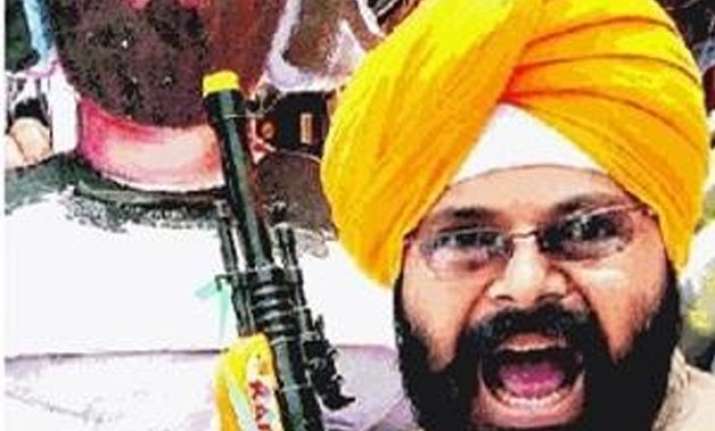 New Delhi: Before being elected for the Chief Minister post of Delhi, Aam Aadmi Party (AAP) leader Arvind Kejriwal was known for his 'dharna' politics. He launched a massive agitation in New Delhi for Jan Lokpal Bill to eradicate corruption. During his first stint as Delhi CM, he launched an agitation outside Rail Bhavan in National Capital.
But Paramjit Pamma is above him when it comes to protest. This Sikh man picks up a placard and shouts his heart out for almost any and every cause.
He founded National Akali Dal. He said that his organization does not have political interests.
"I cannot put a number to the members of my organization but anyone who's interested in fighting for his rights can join me. Many political leaders have also approached me on different occasions but I have steered clear of them," he says.
Pamma was only 16 when he took part in first demonstration.
TOI reported that until two weeks ago, he was the inconspicuous owner of a tailoring accessories unit in Sadar Bazaar. Then a website dubbed him the 'most outraged man in the history of mankind', followed by a doorstep call by BBC. Now, the 44-year-old is the toast of social media.
The 44-year-old man protested racist attacks against Indians in Australia, the shootout in a US gurdwara in 2012 and the French ban on turbans in schools. The French President office had at that time replied to Pamma's letter assuring that Sikhs are not prohibited from wearing turbans in universities or other public places.
Britain Queen had also written to him, according to Pamma, assuring that Sikh rights in UK.
Pamma said that he doesn't believe in dialogue or negotiation because nobody listens.
Many said that Pamma sold pulses and onions at Rs 9 and Rs 20 when they were selling for Rs 60 and Rs 80, respectively.
Pamma's wife Simran also supports him by keeping his diabetic in control and ensuring that he takes medicines on time and avoid unhealthy food.
Simran informed that Pamma had two heart surgeries and his blood pressure is high.
Simran also said that she doesn't care much for 33% reservation for women in Parliament or decriminalizing homosexuality.
Pamma and Simran have two daughters and a son - nine-year-old Jasnehar, eight-year-old Tejus and Chandpreet,7.