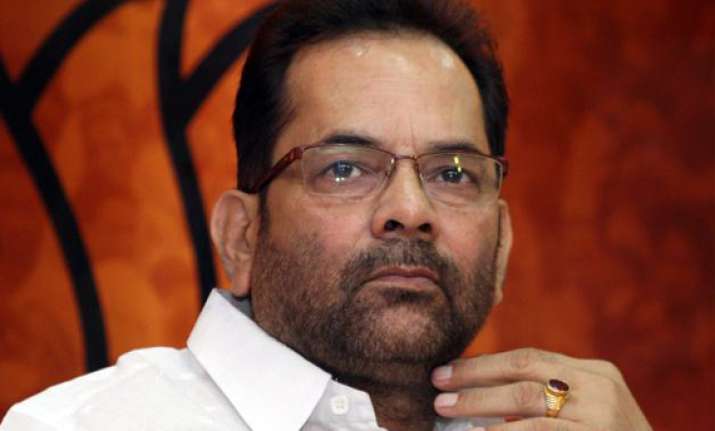 New Delhi, Nov 21: Attacking Chief Minister Mayawati for getting a resolution passed in the UP Assembly for splitting the state into four parts, BJP today said the move was a "political drama" aimed at covering up "sins of BSP's misrule."

"This whole exercise is a cover up of the sins of the misrule of Bahujan Samaj Party in Uttar Pradesh for the past four-and-a-half years," BJP leader Mukhtar Abbas Naqvi told reporters here.

He alleged that "it is a joint strategy of BSP, Congress and Samajwadi Party to divert attention of the people, as it does not suit any of them that corruption and crime be made an issue in UP in the forthcoming polls."
 
Naqvi said, "The people of UP are asking what BSP has done in the last four-and-a-half years for the welfare of the state and its people."

He also asked Mayawati to name "four major works" done by her government for the welfare of the state or its people since it came to power.

"If BSP was sincere towards the state and its people and their welfare, it should have announced its decision of dividing the state into four parts soon after they were voted to power in the state," he said.

Naqvi said his party stood to support the "public sentiment" of freeing UP from corruption and crime.

He also termed the Mayawati rule as "a champion of scams" which was now on a "spree of making announcements" ahead of the 2012 assembly polls.