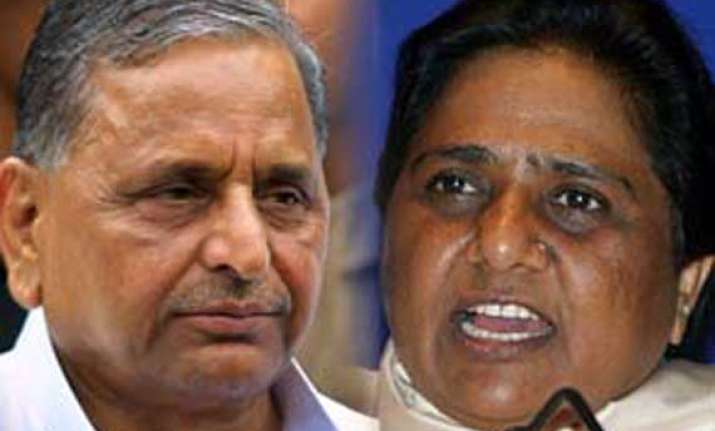 Lucknow: BSP supremo Mayawati has suggested that Samajwadi Party chief Mulayam Singh be admitted to the Agra mental asylum for treatment following his sexist remark against her.
The long-standing hostility Mulayam Singh Yadav and Mayawati came out in the open on Wednesday when, at a rally in Faizabad, the former told party supporters that he did not understand how to address the Dalit leader.
"Meri samajh nahin aata inko kya kahen - behenji, shrimatiji ya kunwari beti (I do not know how to address her - sister, Missus or spinster daughter)," Mulayam Singh told his supporters.
Angry at the remarks, the BSP chief called a hurried press conference at her residence in the state capital late in the night and tore into the Yadav chieftain.
Calling him a man who had lost his mental balance, she suggested that the SP chief be admitted to the Agra "paagalkhana" (mental asylum) for immediate treatment.