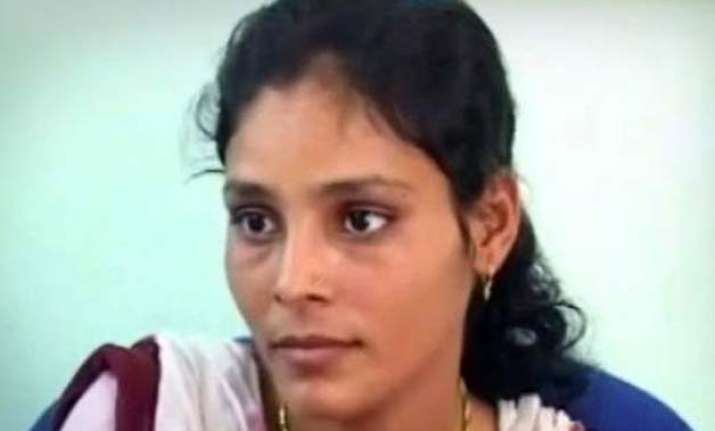 Jodhpur: A country where 47% girls get married below 18 and accept it as their fate has very few brave-hearts who have stood against such ordeals of their respective communities and fought to break free.
One of the recent additions to this list of such brave-heart is Santadevi Meghwal – a 19-year-old from Rajasthan who has raised her voice against her community, parents, and has approached the court of law to annul the marriage which was solemnised when she was barely 11-months old and the so-called groom was 9-year old.
The Panchayat of the Rohila Khurd village, 70 kms from Jodhpur, is forcing her to pay a penalty of Rs 16 lakh if she wants to annul the marriage while the so-called groom Sanwalaram continues to stalk her and at times even threaten her that he will take her away forcibly.
Santadevi still continues to stay determined and after fighting the village panchayat has made up her mind to move to court to get a legal stamp on the annulment of her childhood marriage.
READ: 41% of teenage girls in India have married, 2011 census data reveals
Daughter of Padmaram – a mason, she will be filing a petition for annulment of her marriage on Wednesday in a family court. This, because, though child marriage is prohibited in the country but is still not considered void. Hence, if solemnised, it needs to be duly dissolved if either partner or both wish to do so.
As reported by Times of India daily, Santadevi said, "I do not want to have anything to do with the child marriage. I don't even remember I had a child marriage", she said.
She needs an annulment as the community she belongs has boycotted her entire family and on top of that the so-called in-laws are also threatening that she will be forcefully taken away if she does not comply.
The level-headed teenager learned about her marriage when she was 16, and since then she has been consistently protesting against the same. She says that she wants to continue studying and become a teacher.
The daring teenager, pursuing graduation currently, exclaimed, "The more pressure they put, the more determined I got to break free".
Her father has also changed his perspective now and is standing by his daughter. He told that the panchayat has threatened him that they would send his daughter to her 'in-laws' or else he will have to pay penalty.
"But now", he says, "I am ready to face the opposition of my community for the good of my daughter".
Sarthi Trust, an NGO, has come forward to provide her the needed support while the Women and Child Welfare department has sought her details and offered Meghwals legal help.
Rajasthan health minister Rajendra Singh Rathore said the administration has been told to act against the panchayat. "We've asked officials to probe the matter and take harsh action against panchayat members if they're found guilty," said Rathore.
While the Home Minister of the state Gulab Chand Katariya has agreed to offer government's assistance if Meghwals file a police case.