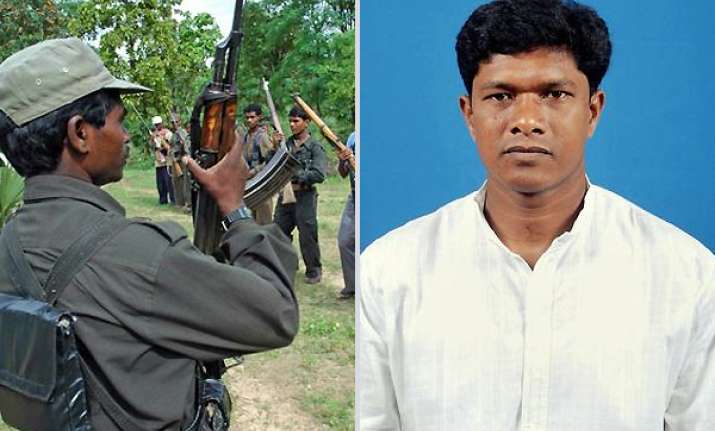 Bhubaneswar, Mar 26: Sarita, deputy commander of CPI(Maoist) Srikakulam-Koraput Zonal Committee on Sunday night said, they would send a list of demands for the release of Odisha Biju Janata Dal MLA Jhina Hikaka "within 24 hours" to the state government.
Hikaka has been kept in confinement by his captors  in either Gunupur,  or Chandrapur, Bissemcuttack or Parvatipuram by the Maoists, say police officials.
He is safe and healthy, said Sarita.
Hikaka was abducted on Friday midnight while he was travelling in his Bolero ORH 2222 with his driver and personal security officer in Tayaput Didighati by the Maoists. His driver and PSO were released, but since then there had been no information about the abducted MLA.
Maoist deputy commander Sarita had been involved in six previous killings, say police officials. She works under Daya alias Tamila Krishnamurthy, the chief of Andhra-Odisha Border Zonal Committee of CPI(Maoist).
The  AOBZC Maoists are active in Malkangiri-Srikakulam division, Koraput-Srikakulam division and Machhkund-Aarco division.
Daya looks after the Srikakulam-Koraput division under which fall Rayagada, Narayanpatna, Bandhugan and Koraput.