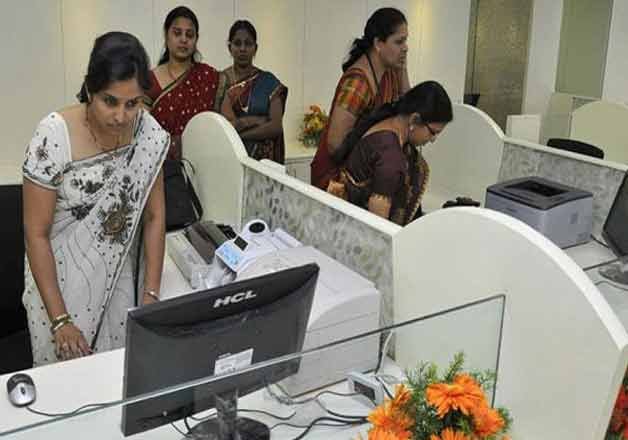 New Delhi: As many as 313 companies listed on the National Stock Exchange have not inducted a woman director as required by the Companies Act till Monday evening - a day before the deadline of having at least one woman on their board.
The deadline for most of the listed companies to comply with the stipulation is set to expire on March 31.
"Till yesterday (Monday), 313 companies out of 1,498 NSE listed companies have not complied with the legal requirement," Pranav Haldea, managing director, Prime Database, told IANS by phone.
The company operates in the database space pertaining to the primary capital market, covering fund raising by Indian corporates.
He said many companies have inducted the close relatives of the promoters to comply with the law.
"This is just compliance with the law in letter but not in spirit. There are good number of qualified and experienced women in India who could have been inducted by companies in their boards," Haldea said.
Supreme Court advocate and insurance/company/competition law expert D. Varadarajan said: "Simply put, every listed company or every other public company having a paid up capital of Rs.100 crore or more or a turnover of Rs.300 crore or more should have a woman on their board."
A company and every officer of the company who is in default shall be punishable with fine which shall not be less than Rs.50,000 but which may extend to Rs.500,000 under the company law, Varadarajan told IANS.
According to Haldea, inducting relatives is a pan-India phenomenon though there are worthwhile exceptions to the general trend.
In south India, companies belonging to the Murugappa Group have independent and qualified women as their board members.
Similarly, some listed companies in Chennai have also inducted qualified and experienced woman into their board.
"It has been a year since these new requirements were introduced with a one-year implementation window, and the results have been mixed," Sai Venkateshwaran, partner and head, Accounting Advisory Services, KPMG in India, told IANS.
"Some companies have managed to either bring on an external person as a woman director or promote a key executive to the board, whereas several others have brought on a member from the promoter group to serve as a woman director. However, there is still ground to be covered," he said.
According to Venkateshwaran, the new regulatory regime, including the more onerous duties and responsibilities of directors, has made the potential directors more choosy about which company's board they want to serve on, and that has made the process of finding a woman director all the more challenging.
"Therefore, while the regulators enforce these requirements, it is important for them to ensure that companies are encouraged to comply with the spirit of the regulation and achieve the objectives rather than just comply in legal form," he said.
"Globally there has been an increasing tendency to provide for statutory appointment of women on boards of companies, and India did not lag behind and seized the opportunity while enacting the Act to align our company law to be in tandem with contemporary global company laws. It has also been the experience overseas that the efficiency and functioning of boards have increased with women on top," Varadarajan remarked.
Several noted women business leaders are in good demand and leading companies have already roped them as their board members.
Board members are paid sitting fees (maximum Rs.100,000 per meeting) and a share in the profits.
The final data on the number of companies that have complied with the law will be known by Tuesday night or on Wednesday morning.