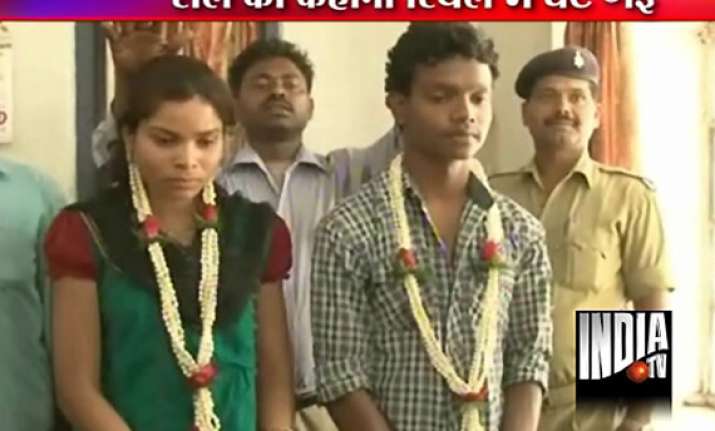 Ranchi, Mar 24:
In an incident reminiscent of the "Hum Dil De Chuke Sanam" film by Sanjay Leela Bhansali, a man in Ramgarh offered his wife's hand in marriage to her lover, after she eloped soon after the wedding.
The man from Ramgarh, Prakash was married to a Ranchi girl Roopa in January. After the wedding, the bride returned to her parents' home in Ranchi, never to return.
On March 14, Roopa eloped with her lover Atul Kumar, with whom she had been having a yearlong relationship.
It was then that the police stepped in. The eloping couple was brought to Ranchi Sadar police station, and Prakash was also called. He was told about the whole affair.
Ultimately, Prakash agreed to offer his wife's hand in marriage to Atul Kumar.
The exchanging of garlands took place inside the Sadar thana itself, with policemen playing the role of members of marriage party.