Follow us on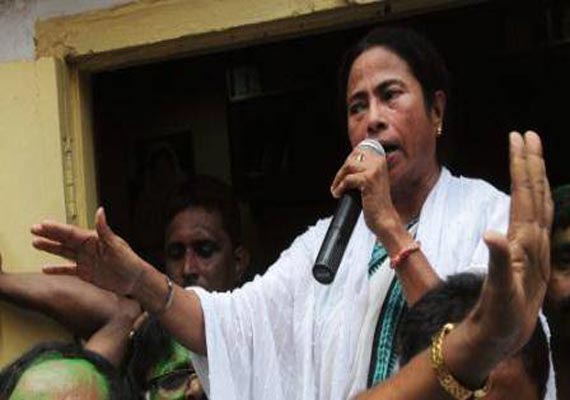 Mathabhanga, West Bengal, Jul 22: West Bengal Chief Minister Mamata Banerjee today made it clear that her government would agree to the India-Bangladesh Teesta water sharing treaty only after getting nod for it from the people of north Bengal and never at the cost of the region drying up.
"I will agree if people of Coochbehar give a green signal. Otherwise not. I will agree to it if people of north Bengal want it. I will not allow it to happen at any cost by drying up north Bengal," she said at a panchayat election meeting in north Bengal's Coochbehar district bordering Bangladesh.
"Till I am there I will not allow any atrocity committed or deprivation caused to the people of north Bengal," Banerjee said.
After coming to power in 2011, the Trinamool Congress government in West Bengal had appointed an expert committee to study the Teesta water-sharing issue under the chairmanship of river expert Kalyan Rudra.
Banerjee had pulled out from the Prime Minister's entourage for the Dhaka trip in 2011 on the issue.
She had earned the displeasure of both the UPA government and Bangladesh for refusing to share Teesta water with the neighbouring country.
The river, which originates in north Sikkim as a trickle, runs through almost the entire length of the state and widens as it plunges into the plains of north Bengal at Sevoke Bazar, 20 km from Siliguri.
It flows through Darjeeling, Jalpaiguri and Cooch Behar districts before entering Bangladesh to merge with the Brahmaputra.
The river crosses Rajganj, Sadar and Mainaguri blocks of Jalpaiguri and Mekhliganj and Haldibari blocks of Cooch Behar.