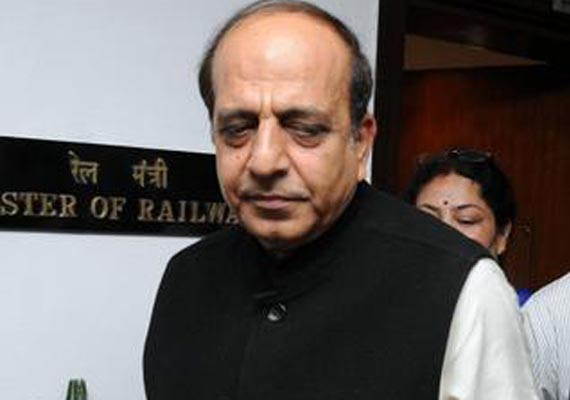 Kolkata/New Delhi, Mar 19: Amid the controversy over removal of Dinesh Trivedi as Railway Minister, Trinamool Chief Mamata Banerjee reached Delhi on Sunday night , hours after he quit following her directive.

Mamata had asked the Prime Minister to sack Trivedi after he had announced hike in passenger fares in the Rail budget and wanted him to be replaced by Mukul Roy, another minister. 

"Tomorrow, I will... meet my MPs," the Trinamool chief told reporters after arriving in the national capital where she is expected to hold discussions with Prime Minister Manmohan Singh and Congress leaders. 

Trivedi resigned today as Railway Minister ending his defiance and bringing to a close five-day drama after he incurred the wrath of Trinamool Congress.  Before leaving for Delhi, the West Bengal Chief Minister had said that Trivedi called her to tell her that he was resigning.

"He(Trivedi) called me and he told me that he will abide by the party decision and send his resignation," Mamata told PTI in Kolkata.

During her discussions with Congress leadership, Mamata is also likely to urge the Prime Minister not to go ahead with the NCTC and seek deletion of its reference from the President's address to Parliament.

Over a dozen non-Congress chief ministers including from Gujarat, Bihar, Madhya Pradesh and Tamil Nadu, have opposed the NCTC.  The Prime Minister is expected to reply to the discussion on the Motion of Thanks to the President's Address in the Lok Sabha tomorrow.

Discussion on the Rail budget, earlier expected to commence tomorrow, may now take place on Tuesday, sources said.