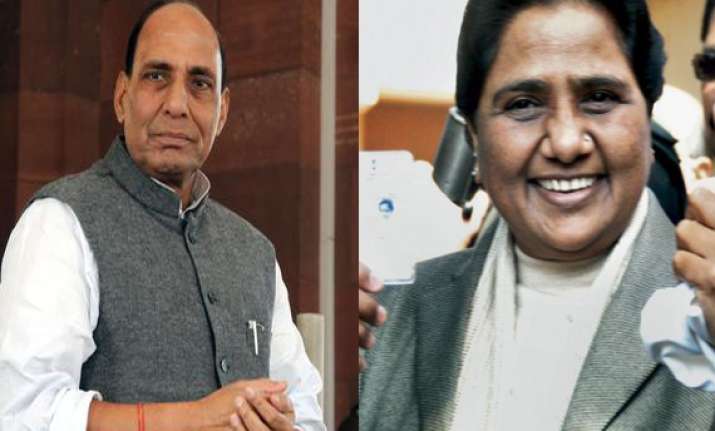 Bulandshahr, Feb 23 : BJP leader Rajnath Singh on Wednesday said that the party's decision to support Mayawati as a Chief Ministerial candidate in 2007 was their "biggest mistake." At that time, the Samajwadi Party was in power and Mayawati provided an alternative to the "terror of its goonda rule," he said.

"This was why we helped her to be the state's first dalit Chief Minister. But, Mayawati betrayed the BJP," he alleged while addressing an election rally, adding that her rule has been one full of corruption.

The Congress was playing "dirty politics" on the Batla House encounter issue and was creating "an illusion in the minds of Muslims to garner their votes." Salman Khurshid's statement that Sonia Gandhi was overwhelmed on the issue, was "very childish and dangerous" for the nation, he also alleged.

He said if the BJP is voted to power, it will work towards bringing the Citizen Charter Bill.