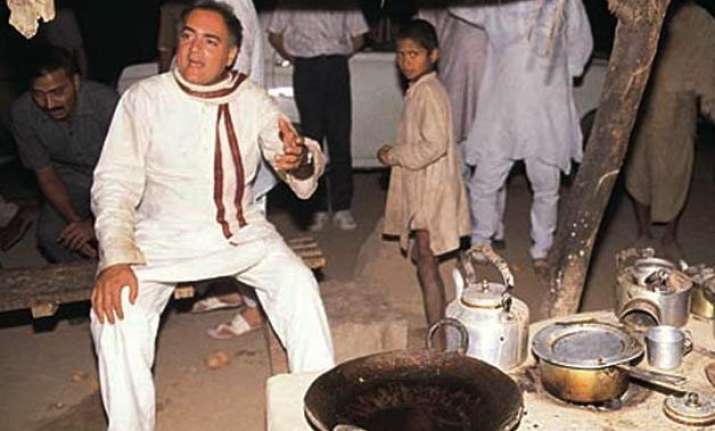 1. Former Prime Minister Rajiv Gandhi's 24th death anniversary
New Delhi:
India to remember former Prime Minister Rajiv Gandhi on his 24th death anniversary today, also observed as anti-terrorism day.
Rajiv Gandhi was assassinated on May 21, 1991, by LTTE cadres in a suicide bombing attack at a rally at Sriperumbudur in Tamil Nadu.
2. Cabinet meeting to discuss FDI in Railways
Union cabinet will hold a meeting today to discuss Foreign Direct Investment (FDI) in railways. The meeting will take place at Prime Minister Narendra Modi's residence.
3. Parliamentary Committee to discuss net neutrality issue
New Delhi: A Parliamentary Committee will today discuss the controversial issue of net neutrality at a meeting where officials of telecom companies like Airtel, Vodafone and Idea are expected to present their views.
4. Uma Bharti to meet UP, MP CMs on Bansagar row
 New Delhi: To discuss the issue of water supply to Uttar Pradesh from Bansagar dam, Water Resources, River Development and Ganga Rejuvenation Minister Uma Bharti called a meeting of Uttar Pradesh and Madhya Pradesh Chief Ministers Akhilesh Yadav and Shivraj Singh Chouhan respectively.
5. Akhilesh Yadav to lead delegation to France
Lucknow: Uttar Pradesh Chief Minister Akhilesh Yadav will today lead a state delegation to France, known for manufacturing best perfumes in the world.
"The chief minister will be leaving for Grasse in France tomorrow, which manufactures best perfumes in the world," an official spokesperson said.
6. AirAsia India to start operations from Delhi
New Delhi: Budget carrier AirAsia India will spread its wings to the national capital with the launch of its services today from here, nearly a year after it commenced operations in the country.
7. Chhattisgarh to observe 'Anti-Terrorism Day'
Raipur: Chhattisgarh government would observe 'Anti-terrorism Day' in the state on May 21, which marks the death anniversary of former Prime Minister Rajiv Gandhi.  
A circular to this effect was issued yesterday by the General Administration Department (GAD) and sent to all the departmental heads, divisional commissioners and district collectors in the state, a public relation officer here said.
8. DU admission: 'Open Days' to begin today
New Delhi: Delhi University's counselling sessions for admission aspirants, 'Open Days', will begin today in which students as well as parents can seek answers to their queries about the admission process for 2015-16 academic session.
9. Court to hear Pachauri's plea to enter TERI office
New Delhi: A Delhi court adjourned for May 21, the hearing of TERI Director General R K Pachauri's plea seeking permission to enter his office after the complainant submitted that she has filed a plea before High Court for cancellation of his anticipatory bail.
10. NCDEX to launch gold futures contract
Mumbai: Commodity bourse NCDEX will today launch gold futures contract to provide a transparent and credible price benchmark to the domestic consumer.
11. Mumbai to host Water Expo 2015 from May 21 to 23
Mumbai: The 12th 'Everything About Water' Expo 2015 will be held in Mumbai between May 21-23 to explore the opportunities in water conservation and recycling.