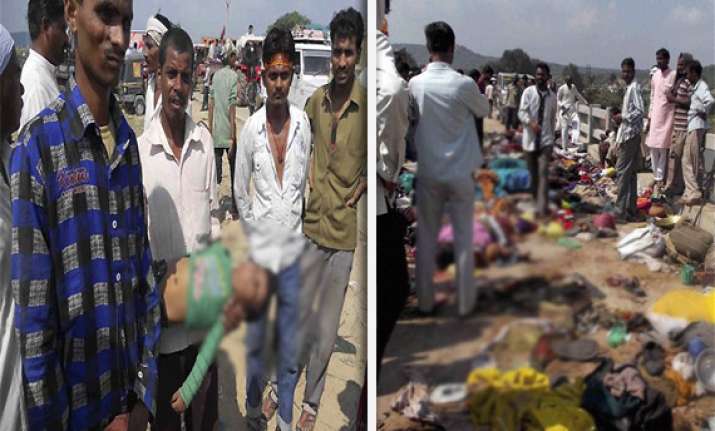 New Delhi:
At least nine devotees were killed and dozens injured in a stampede during circumambulation (parikrama) of Kamdgiri Hill in Chitrakoot, which falls in Satna district of Madhya Pradesh. 
Locals said that the incident took place early Monday morning during the 'parikrama' on the occasion of Somavati Amavasya. 
Nearly 10 to 12 lakhs devotees flocked here to seek blessings of Lord Kamtanath on the occasion. 
Kamadgiri is believed to have been the abode of Lord Ram, Sita and Laxman during their exile. The sanskrit word 'Kamadgiri' means the mountain which fulfills all the desires. The pilgrimage path around this hill is about 5 km.
Here is a list of stampedes that have taken place in the past decade at places of worship: