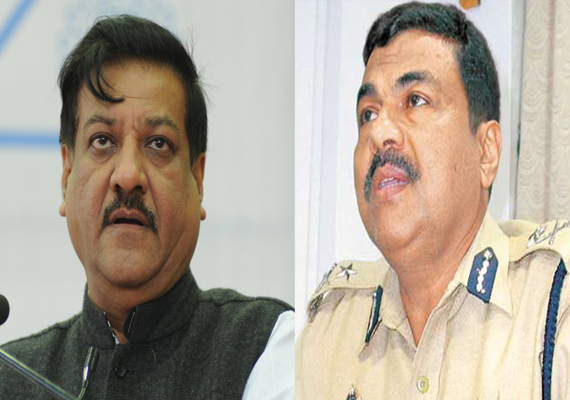 Mumbai,  Aug 22: Maharashtra Home Department has proposed the transfer of Mumbai Police Commissioner Arup Patnaik who is facing flak over handling of the August 11 violence at Azad Maidan.




"The Home Department has submitted a proposal to transfer Patnaik," a senior official told PTI.
 
The proposal, which was submitted three days ago, is awaiting Chief Minister Prithviraj Chavan's consent, the official said.
 
Shiv Sena and Maharashtra Navnirman Sena (MNS) have demanded Patnaik's resignation over the way he handled the situation during the August 11 violence.
 
Defying the Mumbai Police, which refused him permission for a rally from Girgaum Chowpatty to Azad Maidan, MNS chief Raj Thackeray today led his supporters' march against the August 11 violence during a demonstration against alleged atrocities on minorities in Assam and Myanmar.
 
"I am standing here to express solidarity with our brothers and sisters in the police force and the media and to demand immediate resignation of Home Minister RR Patil and police commissioner Arup Patnaik," he said.
 
Meanwhile, the Mumbai Police Chief tried to play down a media query on whether he would be transferred for the Azad Maidan incident.
 
"As I told you, I am a government employee. Ultimately whatever the government decides...whatever post it gives me, that will be fine with me. If they ask me to go on leave, if they ask me to be here, I will be here...I am under a regular job. There is no question of whether I should go or not go," Patnaik told reporters in Mumbai.