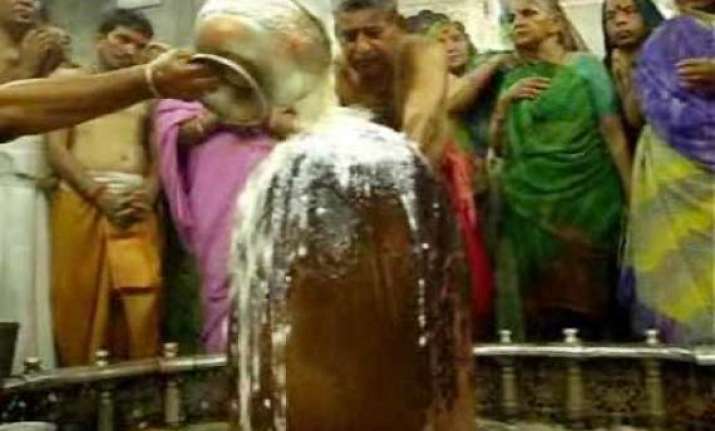 Bhopal, Jan 15: Madhya Pradesh Chief Minister Shivraj Singh Chouhan launched Bhasm Arti Online Reservation for the convenience of visitors to Mahakaleshwar Mandir in Ujjain on the occasion of Makar Sankranti.
Online booking one month in advance can be made from anywhere for performing Bhasm Arti.
For advance booking, one has to log on to Mahakaleshar Mandir's website www.mahakaleshwar.nic.in/org.in. and visit web page 'live darshan'. The facility is free.
Chouhan expressed happiness on having 'live' darshan of Mahakaal at his residence apart from celebrating Uttarayan sitting at home.