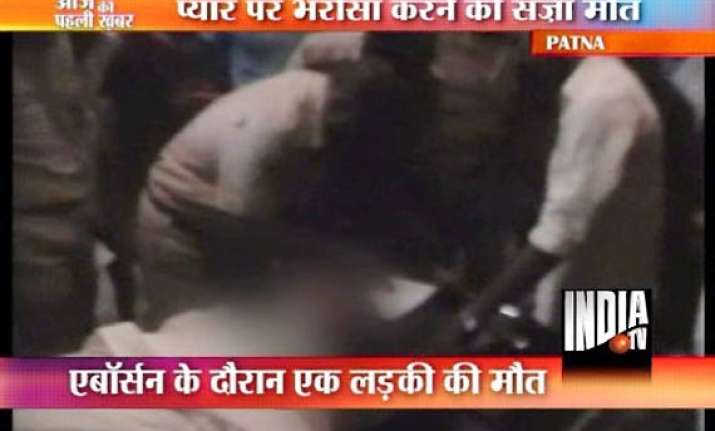 Patna, Jul 9: A Class eleven student, Priyanka, died after a failed abortion in  Kadam Kuan, Patna on Friday. Her parents blame her boyfriend Rohit Raj for her death.
 
According to Priyanka's father Dilip Verma and mother Sonam Devi, Rohit Raj had taken her for abortion at the Burn Hospital, where her condition deteriorated and she was referred to another hospital, where she died.
 
Police have arrested Rohit Raj, Priyanka's female friend, two nurses and two compounders of Burn Hospital.