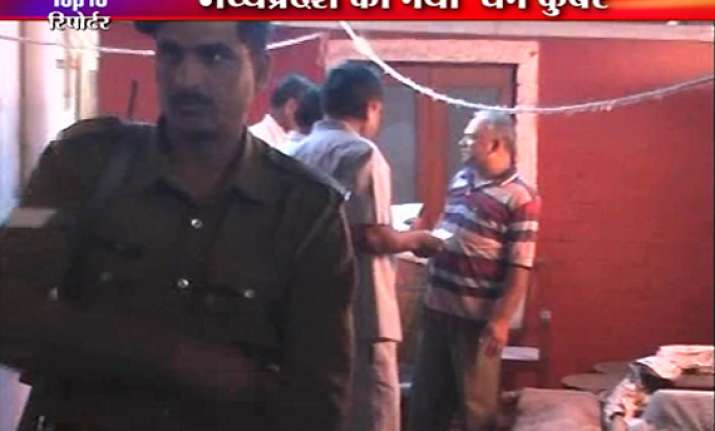 Bhopal, Mar 1: Madhya Pradesh Lokayukta police conducted raids at the house of a jail superintendent here on Thursday and recovered assets inconsistent to his regular source of income.

The police raided Purshottam Somkunwar's, the jail superintendent, house in Bhopal today.

Similar raids were carried out in his other house at Indore city.

As of now, details of properties recovered from his possession during the raids, include three houses, a hostel, four shops and seven plots.

Besides, three four-wheelers and a 2 two-wheelers were also recovered from his home.

Early assessment of the properties recovered from Somkunwar's possession stands at 7 crore rupees and is likely to go up as raids are still on.

Last month, Lokayukta police had raided the office and residences of a state irrigation department executive engineer, and uncovered wealth in the range of 12 million rupees, allegedly amassed by him.