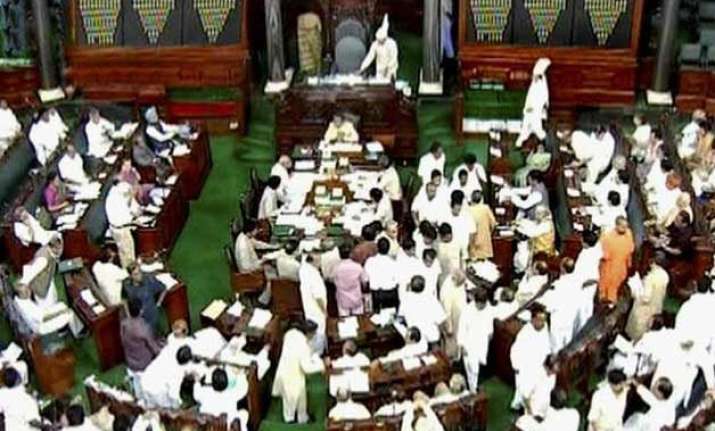 New Delhi: The just concluded budget session registered a productivity of 121% of Lok Sabha and it seems that the members worked harder than their predecessors.
Though there was disruptions and adjournments the House of Elders also did not fare badly claiming the productivity of 109%.
The data was compiled by independent think-tank, PRS legislative Research.  As per the datas the LS session surpassed the monsoon session in 2005 worked for 110% of the time, while the highest productivity for RS has been in the 2009 budget session that worked for 113% of the scheduled time.
Question Hour in Rajya Sabha functioned for 98% of the scheduled time while Lok Sabha members were able to get responses 88% of the time.
The lowest productivity in the last ten years has been in winter session of 2010 when LS worked for merely 6% of the time and RS worked for 2% of the time.
Apart from this the data from parliamentary ministry is also impressive.
As per their data LS worked for 123.4% of the time, working an additional 23 hours 45 minutes while RS registered productivity of 106.79%. Among the significant bills that have passed include the Insurance Laws (amendment) bill, Motor Vehicles (amendment) bill and Citizenship (amendment) bill.