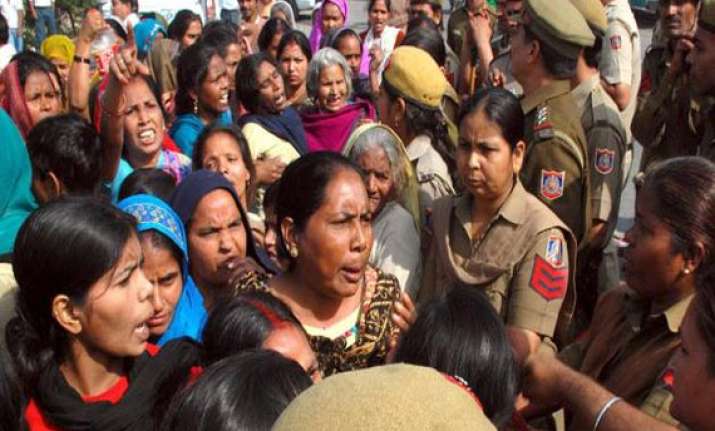 New Delhi, May 20: Local residents including women on Sunday night staged a noisy protest outside the Alipur police station here alleging that police was in league with a murder accused.
Local MLA Jaswant Rana also reached the spot to pacify the protesters.
The protesters alleged that one Birendra Mann was shot dead on May 1 , and the deceased's relatives had named the accused Ravi alias Bunty in the FIR. They had told police that the accused had a relative working in Delhi Police Crime Branch and he was hiding at his place.
Police did not act, and on Sunday evening, the accused Ravi alias Bunty  suddenly surrendered at Alipur police station, though the murder took place under Badli police station.
The protesters demanded that the accused be handed over to them. A large contingent of police force was brought in to tackle the situation.