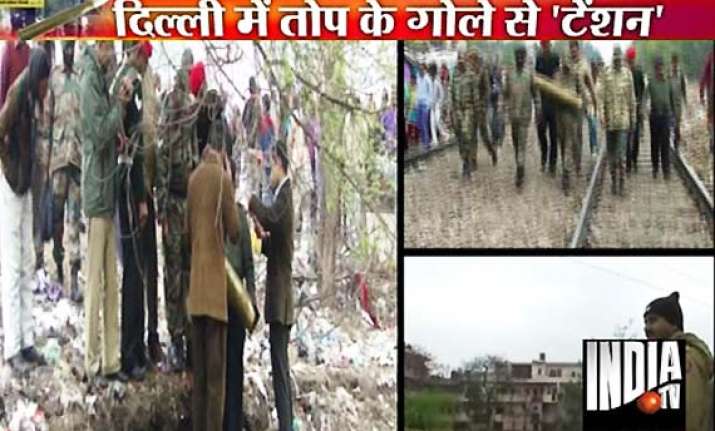 New Delhi/Ambala, Feb 16: A military special train carrying ammunitions left three boxes full of live artillery shells and cartridges near the Naraina railtracks in  Northwest Delhi on Friday evening. 
The train had 38 wagons and 20 army personnel were deployed for security.  
The train arrived Ambala at around 2:00am  and finally left for Jalandhar Cantt at 5:30 pm.  
Army and top police brass in Delhi went into a tizzy when the reports of three abandoned boxes full of live arrtillery shells and cartridges lying at railway track in Naraina were received  at around 8 pm on Friday night.