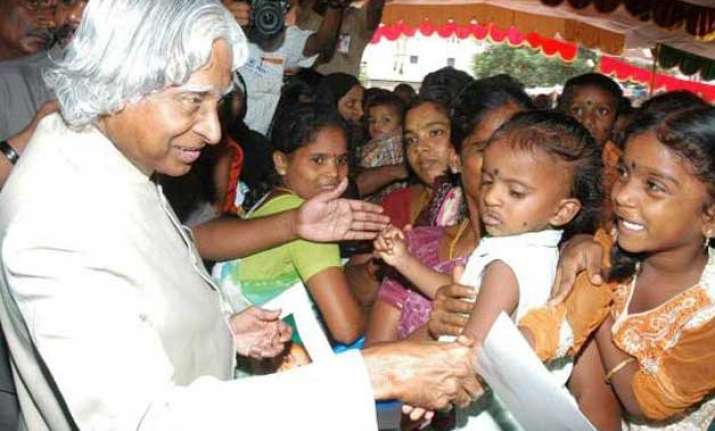 New Delhi:  Popularly called the "Missile Man" of India, Dr APJ Abdul Kalam rose from humble beginnings and earned the reputation of being the "people's President" who endeared himself to all all sections, especially the young.
A devout Muslim and son of a boatowner, Avul Pakir Jainulabdeen Abdul Kalam, who assumed office as the 11th President on July 18, 2002, was seen as a figurehead who could help heal some of the scars of the communal riots which broke out in Gujarat just a few months before.
The country's first bachelor President, Kalam, whose flowing grey hair is seen as being at odds with what Indians thought a president ought to look like, was one amongst the most respected people of the country who contributed immensely both as a scientist and as a president.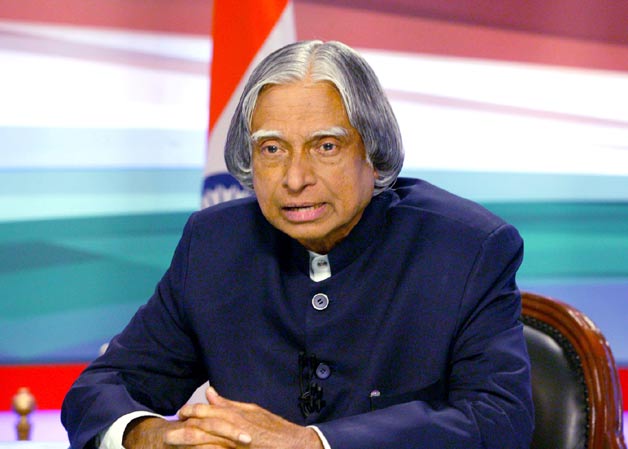 Acknowledged as the driving force behind India's quest for cutting-edge defence technologies, Kalam's contributions to India's satellite programmes, guided and ballistic missiles project, nuclear weapons programme and the Light Combat Aircraft(LCA) project made him a household name.