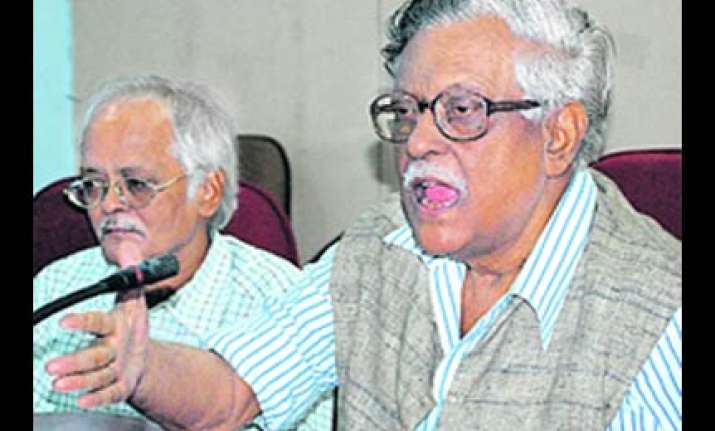 The Left parties on Monday termed the deferment of the nuclear liability bill in the Lok Sabha as a "victory of opposition".  
"Government has to defer the nuclear liability bill due to the united opposition to the bill. This is a victory of the opposition," CPI leader Gurudas Dasgupta told reporters outside parliament.  
Government deferred the introduction of the Civil Liability for Nuclear Damage Bill, a key-step in the operationalisation of Indo-US nuclear deal, in the House as members had raised objections.  
"I had told P K Bansal (Parliamentary Affairs Minister), not to introduce the bill. He assured that before introducing, it would be discussed in the inter-session," Dasgupta said.  
Describing the bill as "anti-people", CPI(M) leader Brinda Karat said government "has to defer it because the entire opposition is united against the bill."  Welcoming the government's decision, BJP leader Najma Heptullah said, "It was a good decision."  
The BJP and the Left parties want the Government not to rush with the bill. It has strongly pitched for the bill being referred to the Parliamentary Standing Committee for considering in detail all aspects.
The bill provides for compensation in case of a nuclear accident. It pegs the maximum amount of liability in case of each nuclear accident at Rs 300 crore to be paid by the operator of the nuclear plant. PTI