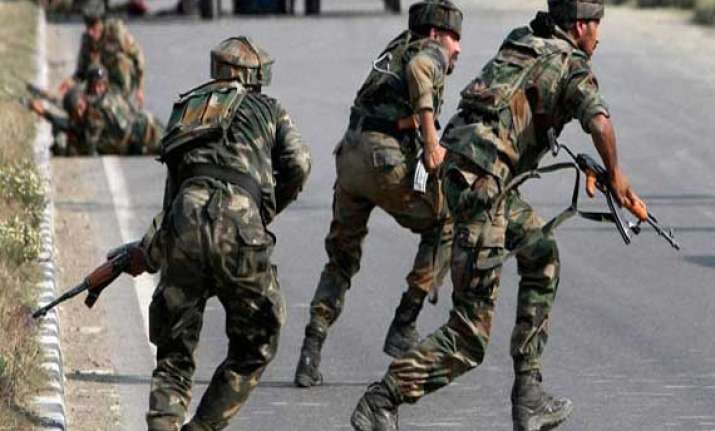 Srinagar: Two militants opened fired at the residence of a ruling National Conference youth leader today, killing two policemen, before the ultras were gunned down in an encounter by security forces in Pulwama, the first attack on Lok Sabha poll-related activities in Jammu and Kashmir.  
Militants opened fired at the residence of NC youth leader Yawar Masoodi at Khrew in Pulwama, 35 kms from here, this afternoon, police said.
Two policemen—Head Constable Abdul Hamid and Constable Vinod Kumar—posted on guard duty were injured in the attack.
They were rushed to a nearby hospital where they were declared dead on arrival.
The attack took place when Masoodi, who is organiser of the party's youth wing in South Kashmir, was holding a party meeting at his residence, a spokesman for National Conference said.