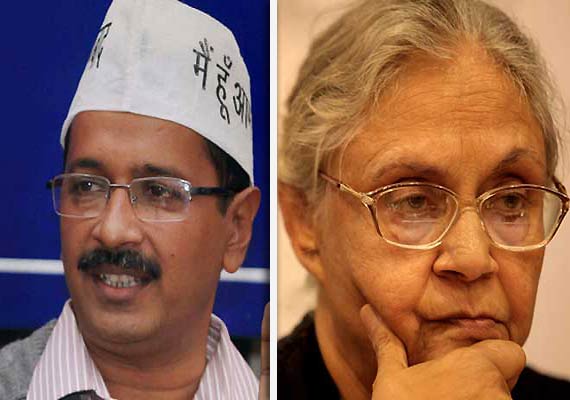 New Delhi: Former Delhi chief minister Sheila Dikshit today made it clear that the Congress party's support to the Aam Aadmi Party government was not unconditional.
Speaking to reporters here, Dikshit said: "as time goes, we will be watching what steps the AAP government will be taking. There is no bar on withdrawing support, if the AAP government takes anti-people decisions."
The former chief minister, who was badly beaten at the hustings by AAP leader Arvind Kejriwal, said: "They (AAP) are going to form a government. As a government, they will take decisions, and we will see how they will go about it."
On AAP's promise of 700 litres free water daily and 50 pc cut in power tariff, Dikshit said: "My experience says it not possible and not feasible. However, I think an opportunity should be given to them to fulfil their promises".
Dikshit ruled out contesting for Lok Sabha elections from Delhi.